Minister Dr. Sarath Amunugama will be the Chief Guest at the CMI Management Excellence Awards Night to be held at Lotus Ballroom, Shangri-La Hotel, Colombo on 29 March at 6 p.m.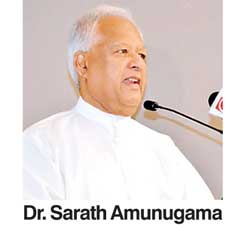 Minister Dr. Amunugama will deliver the keynote address at this awards night. He will participate at this event on behalf of the Sri Lanka president.

This event will be organised by the Chartered Management Institute (CMI) – Sri Lanka branch.