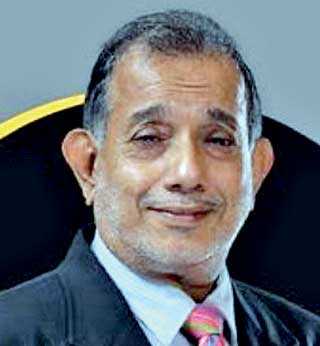 Yudy Kanagasabai
---
Ambeon Capital PLC has announced the appointment of Yudy Kanagasabai as an Independent Non-Executive Director to its Board, following the retirement of Deva Rodrigo from the Board.

Kanagasabai currently serves as the Chairman of the Board Audit Committees of Ceylon Tobacco Company PLC, Eswaran Brothers Exports Ltd., Millenium IT ESP Ltd., and as an Independent Non-Executive Director of Cargills Ceylon PLC, Hunter and Company PLC and Lanka Canneries Ltd. He is also a Non-Executive Director of Cargills Food Company Ltd., Cargills Bank Ltd., and the Chairman of South Asian Textile Ltd.
He was the Chairman of the Audit Committee of Union Bank PLC from August 2016 to 31 December 2018, and a Commissioner of the Insurance Regulatory Commission of Sri Lanka from May 2018 to November 2018 and from December 2018 to November 2019.
Prior to taking up several board positions post-retirement, Kanagasabai served as the Senior Partner of PricewaterhouseCoopers, Sri Lanka and Maldives. Having joined the firm in 1981, Kanagasabai held progressively responsible positions before being admitted as a Partner in 1991, following a secondment to the Singapore Firm from June 1988 to May 1990 for training in Information Security. Kanagasabai is a Fellow of the Institute of Chartered Accountants of Sri Lanka.

Ambeon Capital is the controlling shareholder of diversified blue chip Ambeon Holdings PLC.

With the latest appointment, the Ambeon Capital PLC Board of Directors comprises of Chairman S.E. Gardiner, Deputy Chairman A.L. Devasurendra, Group Managing Director and Chief Executive Officer N.M Prakash, P.D.J. Fernando, S.H. Amarasekera, R.P. Pathirana, S.W. Unamboowe, R.T. Devasurendra and Y. Kanagasabai.