IPM Sri Lanka, the nation's leader in human resource management has organised its popular Great HR Quiz for the fifth consecutive year which will be held at 3 p.m. on Wednesday 1 November at the Galadari Hotel in Colombo. This exciting event, the only quiz dedicated to the HR community is a looked forward to annual fixture for the entire HR fraternity. One of the key objectives of the Great HR Quiz is to build HR capacity while developing a broad platform for knowledge sharing amongst the key industry stakeholders.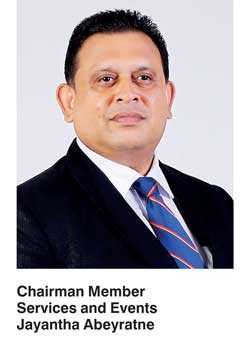 Minister of Higher Education and Cultural Affairs Wijayadasa Rajapaksa will grace the occasion as the Chief Guest while Chris Obeysekera – experienced HR professional, a Fellow Member and Past President of IPM Sri Lanka, will officiate as the Quiz Master."We are delighted to organise the Great HR Quiz for the fifth consecutive year in order to support the HR professionals in the industry in raising the bar in HR competencies," said IPM Sri Lanka President Dhammika Fernando.

60 teams representing the public and private sector companies will be participating at this year's Great HR Quiz which is organised as a 'Live Table' quiz with a unique digital response device placed on the table top for each team to respond to the quiz master's questions. The knowledge areas that will be tested in this quiz will broadly be in the areas of human resource management, organisational behaviour, contemporary HRM and current affairs and sports. The teams will vie for the overall IPM Champions Trophy, Runner-up Trophies, Sector Championship Trophies and many more.

In addition to the Great HR Quiz itself, an array of exciting activities including presentation of awards, fellowship and cocktails have been organised by IPM Sri Lanka to make the event a memorable one for all attendees.

IPM Sri Lanka keeps pace with the new trends and concepts in HR by engaging continuously with the business community to share experiences, thoughts and insights in order to enrich and enhance the HR profession. It actively encourages and promotes members' participation at international conferences and forums to provide exposure, build networks and conduct research into areas of interest to the HR profession in Sri Lanka.

IPM was founded in 1959 and was subsequently incorporated by an Act of Parliament in 1976. IPM is affiliated to the Asia Pacific Foundation of Human Resources Management and also to the World Federation of People Management Association. IPM, being a professional institute is also a constituent member of the Organization of Professional Associations (OPA) Sri Lanka. Currently IPM comprises of over 900 Professional Members who serve in both public and private organisations.