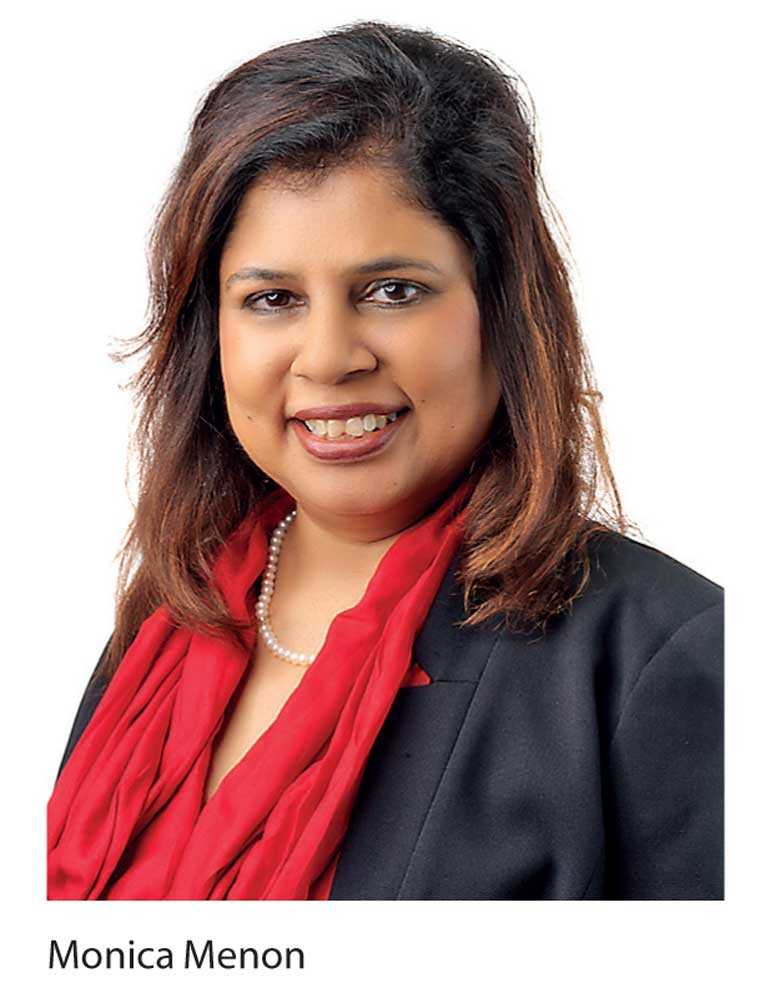 Monica Menon is a trained educator and facilitator who crafts and delivers various English Language and Literature programs and designs curriculum for tertiary institutions and adult educators both in Singapore and regionally.

Her career in education spans more than 25 years and includes teaching English Language and Communications at the primary, secondary and tertiary level.

Prior to working as a professional Teacher Educator and Facilitator, her last appointment with the Ministry of Education (Singapore) was Head of the English Language and Literature Department at Cedar Girls' Secondary School. In her role as a leader in education, she has provided many educators and fledging school leaders with professional guidance and personal development, in order to ensure they are able to carry out their pedagogical skills and curriculum design effectively.

She has worked with the British Council (Singapore) to develop their curriculum materials in 2016 and 2017 and with Cambridge Assessments (Singapore) to deliver English Language seminars to teachers in the South East Asian region, namely in Malaysia, Indonesia and Thailand. Her repertoire of knowledge and strategies is widely sought-after due to her depth of skills and her understanding of the language acquisition of Asian learners of English particularly in China, Malaysia, Indonesia and India.

Monica was awarded a full scholarship by the National Institute of Education (Singapore) to do her Masters Degree by Research in 2006. Upon completion, she moved on to teacher education and consultancy. She currently supervises student teachers and has tutored on various courses for the English Language and Literature Academic Group, National Institute of Education, Singapore and Singapore Polytechnic.

In 2010, Monica started her own preschool centre in Medan, Indonesia, (www.riteglobaledu.com) which caters to the holistic language development of children aged four to seven. In 2017, she founded Words Worth (www.wordsworth.sg), a centre for the development of English Language and Communications. The approach adopted for the centre is that of interactive learning catering to the Multiple Intelligence of students and their varying Learning Styles. The centre offers programs for students sitting the various Cambridge Exams, including the GCE 'O' and 'A' Levels, the IGCSE and the International Baccalaureate (IB). Words Worth also offers courses in preparation courses for entrance exams for IELTS and the Admissions Exercise for International Students (AEIS) offered by the Ministry of Education (Singapore).

Additionally, the centre also offers training programs in the area of customer service, communication skills and facilitating difficult conversations and mentorship in both schools and organisations.

Monica was the Vice-President of the English Language and Literature Teacher's Association (Singapore) from 2005 to 2010. In 2013, she authored an upper secondary comprehension book "All About English: Upper Secondary Comprehension" which is currently being used in more than 15 schools in Singapore. In 2017, she produced the lower secondary version together with Hodder Education.

Monica's firm grounding in pedagogy and the ability to marry theory with practice has enabled her to pursue her passion in curriculum design and teacher mentorship in order to improve the quality of English Language teaching and learning in Singapore and in the region.