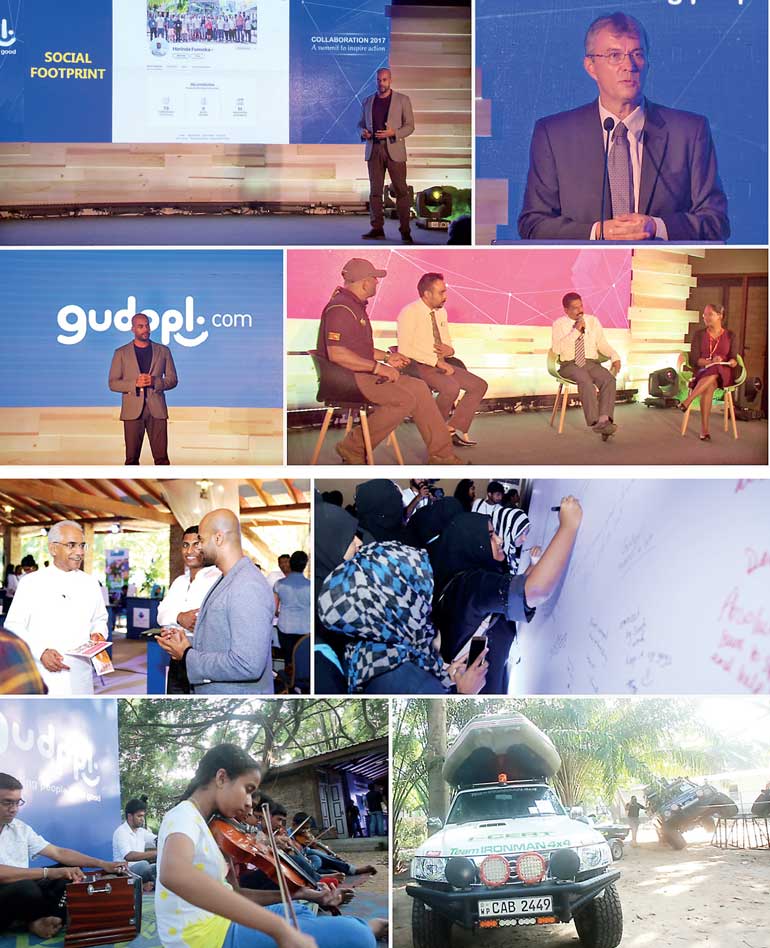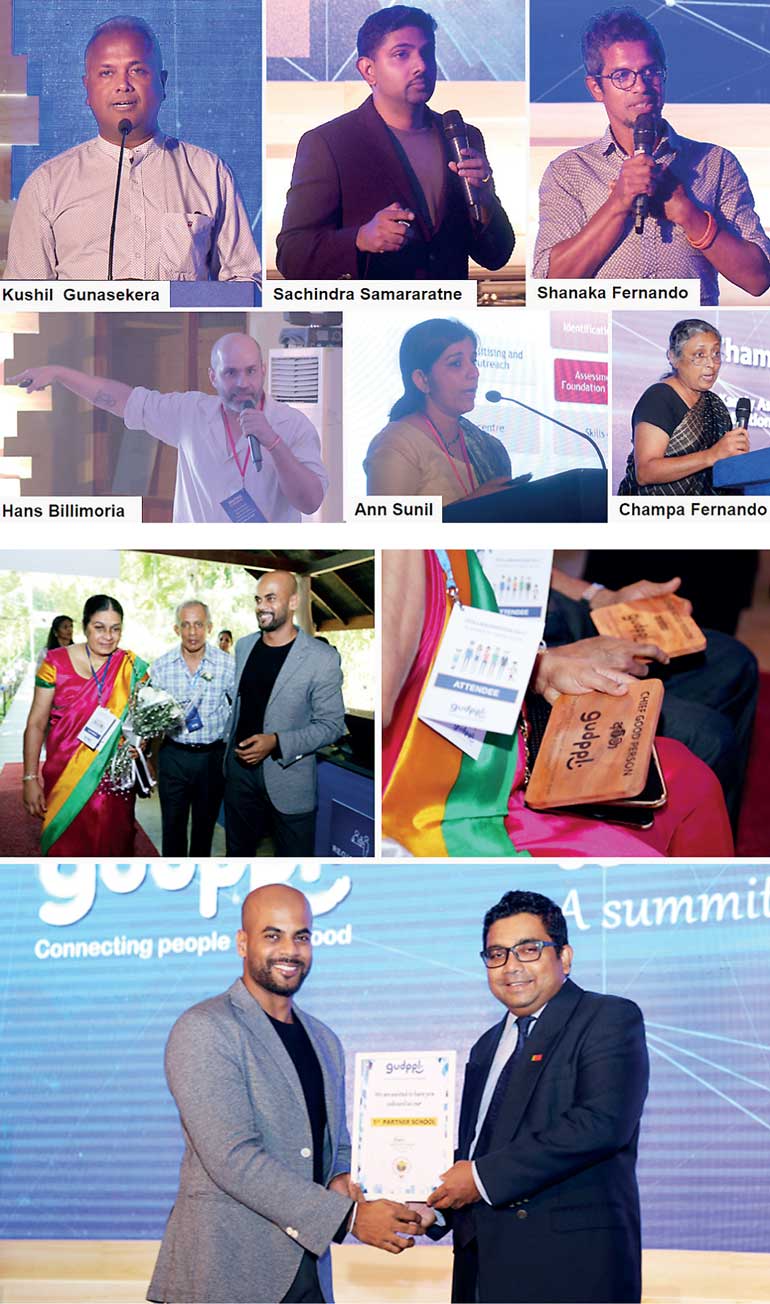 A walkway artistically adorned with mason jars in the thematic blue and white, was the first indicator that something exciting was ahead. Friendly volunteers, smart in their white t-shirts circulated, anxious to help. The friendly and warm atmosphere was the next indicator of the ethos of gudppl (www.gudppl.com), as we entered 'Collaboration 2017: A summit to inspire action'.

It was stated that the gudppl is in its infancy but have already made strides through what they do, and have already been recognised through three awards received in the last month, the Infotel Startup award, the good market Social Impact award and the winner of the eSwabhimani Digital Social Impact award for the 'Inclusion and Empowerment' category.
International Volunteer Day 2017
The summit was organised in celebration of International Volunteer Day. After the ceremonious inauguration, the UNDP Country Director Jorn Sorenson addressed the gathering. "Volunteers act first, here and everywhere," Sorenson said, explaining that this was the theme for Volunteer Day 2017. He said that events such as 'Collaboration 2017' will enable such initiatives to upscale. He also said that the event was a celebration of all volunteers, as the world comes together to achieve the SDG's by 2030.

"Without volunteers we won't be able to achieve that target," he said. He also stated that volunteers are catalysts. "They feel the pulse. They initiate, innovate and disrupt, while creating a better future and a better world," Sorenson said. He also stated that Sri Lanka has shown the world the impact of volunteerism and 'Collaboration 2017' is just an added step towards that. He also added that in the last few days 5000 trees were planted by volunteers spearheaded by the UN. There are many such examples of how volunteers, young and old have made an impact.

"We stand for love, compassion, positivity, respectfulness, accountability and empathy. We stand for many good things, but above all, we stand for hope," stated founder of gudppl, Harinda Fonseka, as he addressed the audience. He explained that the event will showcase what gudppl do in live action and why it is done. It was stated that humanity is facing many complex challenges and that it keeps increasing. The question that was posed therefore is "Do we do anything that helps the situation as individuals or as a community?"

Harinda stated with confidence that if we believe in a cause, are committed and consistent, we can change the world.
Connecting volunteers
gudppl provides opportunities for all organisations and individuals to connect with volunteers to meet their needs and vice versa. gudppl is hoping to scale volunteerism through their platform which provides details on what is needed as well as what is available as opportunities in our communities. The platform enables the issues of society to be solved efficiently and effectively through accountability and transparency. gudppl can empower the community to reach their end goals through such connections. It was also stated that over 250 projects have been supported so far. Harinda explained that for an initiative to be successful, it is important for the people to understand what and why they are doing something. "It is essential to add meaning and empathy through understanding," he said.

Speaking about the vision of gudppl, Harinda said that there are many talented professionals, as well as people from all walks of life who want to do good. gudppl brings all of them together.

Thereafter, many exciting presentations and panel discussions followed throughout the day. Presenters included Dr. Daiana Beitler, Philanthropies lead, Microsoft Asia Pacific, Afdhel Aziz, Founder and Chief Purpose Officer, Conspiracy of Love. Best-Selling Author of 'Good is the New Cool', Shanaka Fernando, Founder, Lentil as Anything, Kushil Gunasekera, Founder and Chief Trustee, Foundation of Goodness and Sachindra Samararatne, Program Manager, Information Communication Technology Agency.

A drama on the human-elephant conflict directed by Tracy Holsinger was a highlight during lunch time. A performance by the children of Serendip Strings was a highlight during the tea break.

In the adjoining hall, 35 organisations came together to exhibit the work they are doing and the role for volunteers as well as opportunities available. From the young to the old, 'Collaboration 2017' was an eye opener and gave us a glimpse of the urgent and imperative need to 'do good'.

gudppl provides a platform for all of us to take charge of our intentions, make a positive impact while also developing our social CV.

"Imagine a world that's full of passionate people who are socially conscious, responsible citizens and who are committed to building compassionate communities; who will change the world," Harinda said in conclusion.