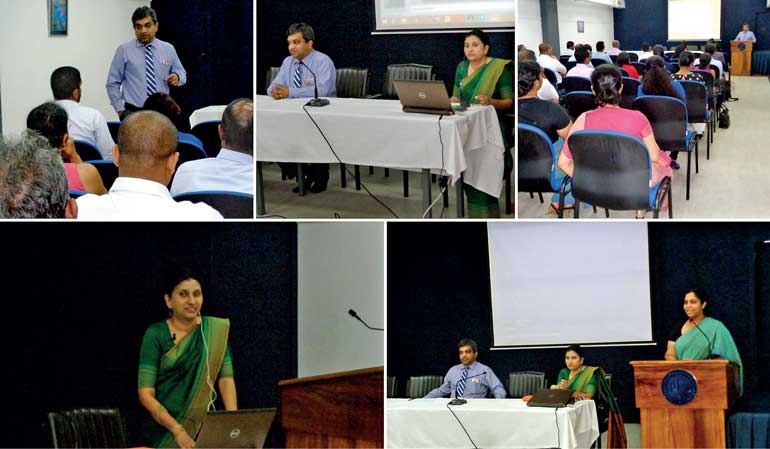 "By offering more employment opportunities for those with disabilities, you will be doing yourself a favour," reflected Employers' Federation of Ceylon (EFC) Director General Kanishka Weerasinghe, addressing the EFC's Employers' Network on Disability which met recently to re-constitute the committee drawn from the EFC member companies.

Calling upon a gathering of employers, including the new steering committee representing 14-member companies, the EFC Chief urged the network to open more employment opportunities to people with disabilities who have proven to be productive partners in the workforce.

"What most of us take for granted such as commuting to work is a challenge for those with disabilities; yet despite all those odds, their attendance and punctuality are far superior to those blessed with all faculties," asserted Weerasinghe, urging an inclusive workplace. He also reminded that sustainability is all about showcasing best practices.

The EFC Employers' Network on Disability which was set up in 1999 with the support of the ILO, seeks to champion productive employment for those with disabilities while empowering them to retain employment at the same time. Offering a broad spectrum of facilities including job preparation, job placements, ICT training, life skills including English language skills to those with disabilities, the Network is also armed with a fully equipped digital library and a resource centre.

"These facilities are open to undergraduates, post graduate students and even job seekers," said Manique Gunaratne, Manager, Specialised Training and Disability Resource Centre.

The ICT Training Centre which is now upgraded into a fully-fledged centre is the only facility in the country which renders ICT know-how to persons with diverse disabilities. The facility also made history as the first ever CISCO-accredited academy for persons with diverse disabilities in the country.

Offering an array of other facilities including printing of braille and large print pocket calendars, Access Audits for companies, the ICT training centre has also taken strides to connect ICT students with disabilities through virtual platforms.

"This initiative was made possible through a partnership with the Internet Society of Sri Lanka and it spares the beneficiaries from the hassle of commuting, enabling them to follow the courses on-line in the comfort of their own homes," explained Gunaratne.

Reiterating that the Network on Disability is not a charity project but a realisation of the UN Convention on the Rights of Persons with Disabilities to which Sri Lanka is a signatory, Gunaratne encouraged member companies to 'give a chance to those with disabilities to prove that they are able' in many ways.