A workshop on the development of women entrepreneurs was successfully conducted recently at the David Pieris Motor Company Ltd. auditorium in Bandaragama with the participation of over 80 women entrepreneurs who run small and medium scale enterprises island-wide.



With the aim of bringing the women entrepreneurs into the mainstream of economic activities for inclusive economic development, the workshop was organised and funded by the David Pieris Group in collaboration with Sri Lanka Women's Bureau of the Ministry of Women and Child Affairs.

During the workshop, attendees were equipped with industry knowledge and the relevant guidance to increase confidence and management with the focus of gearing the local food processing industry for the export market.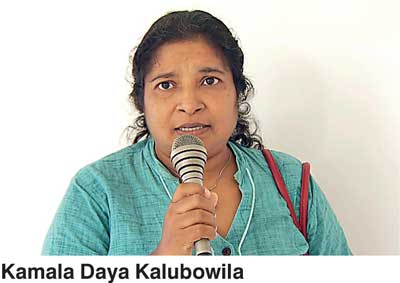 One of the participants, U.A. Anulawathi said that the training provided during the workshop would help her to develop her sweetmeat production business.

She further said, "I have been conducting this business for a long time. First, I sold sweetmeats to the nearby shops, later I had to stop as I have not registered the business. But I have learned lots of useful things during the workshop that helped to identify the weaknesses of my business. I am really thankful to the David Pieris Company for providing us with this opportunity."

Sunethra Ranasinghe, a participant from Dediyawala in Kalutara had this story to share: "It was the Kalutara Divisional Secretariat that directed me to this workshop. My business is producing food items such as lime pickle, chilli paste and 'Kohila Beduma'. I am delighted to be here and get this kind of advice. I have absorbed so many important things during this workshop. One thing I have also noticed is that the company is very clean and tidy."

A participant from Akuressa, S.L. Chandrani said, "I produce condiments. Actually, this workshop organised by David Pieris Motor Company Ltd. is very useful and time well spent because now I have to compete with mega scale businesses."

Even though the self-confidence often deteriorates with age, a workshop like this encourages us, Kamala Daya, a participant from Kalubowila highlighted.

Kanthi Ranjani, a Small and Medium Scale Entrepreneur from Eheliyagoda said the women entrepreneurs were encouraged through the programs like this.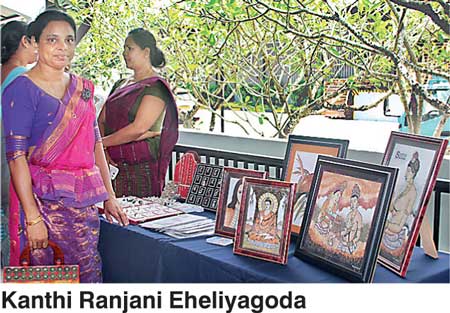 "My business is gem cutting and polishing. I have been engaged in this business since 1993. Initially, I only did gem cutting but after I gained the knowledge, I started to design jewellery. This workshop is a huge encouragement for people like us. I hope all women entrepreneurs island-wide could participate in such workshops," Ranjani further added.

David Pieris Motor Company Ltd. General Manager and Social Welfare Committee Chairman Jayantha Ratnayake, Sri Lanka Women's Bureau Director Champa Upasena, Export Development Board Deputy Director Shrimathi Narandeniya, Kalutara District Secretariat Entrepreneur Development Officer Madan Chathurika and other officials participated in the workshop. Another workshop of a similar nature would be held at the end of this month.