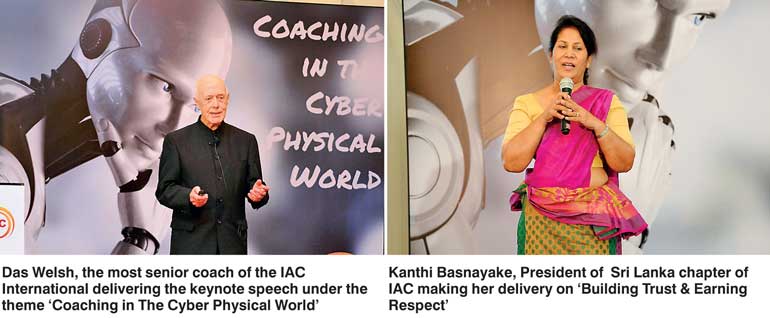 At the turn of the previous century the advent of automation driving efficiency and speed propelled the Industrial Revolution. It was a revolution that ruthlessly saw machines overpowering muscle, in cloud computing, robotics, machine learning and artificial intelligence. It is a future that threatens our present way of thinking and requires us to make a paradigm shift in the way that we must harness and use these new technologies.

In this context, Forbes magazine reports that Fortune-500 companies in the world are always seek new ways to gain a competitive edge in this VUCA global business environment. Accordingly, many modern-day organisations adopt coaching both as a tool to help leaders succeed in their own goals and objectives as well as way to equip leaders to be effective as they work with other employees.

With that in mind, IAC – Sri Lanka chapter which was established in June 2017, associating with the International Association of Coaching an association with a difference. The IAC is an independent, global professional association of coaches which defines "coaching as a "transformative process for personal and professional awareness, discovery, growth, and the expansion of possibilities."

IAC – Sri Lanka chapter objective is to introduce the coaching as a tool for employee and leadership development in organisations for greater employee engagement and on-the-job performance improvement.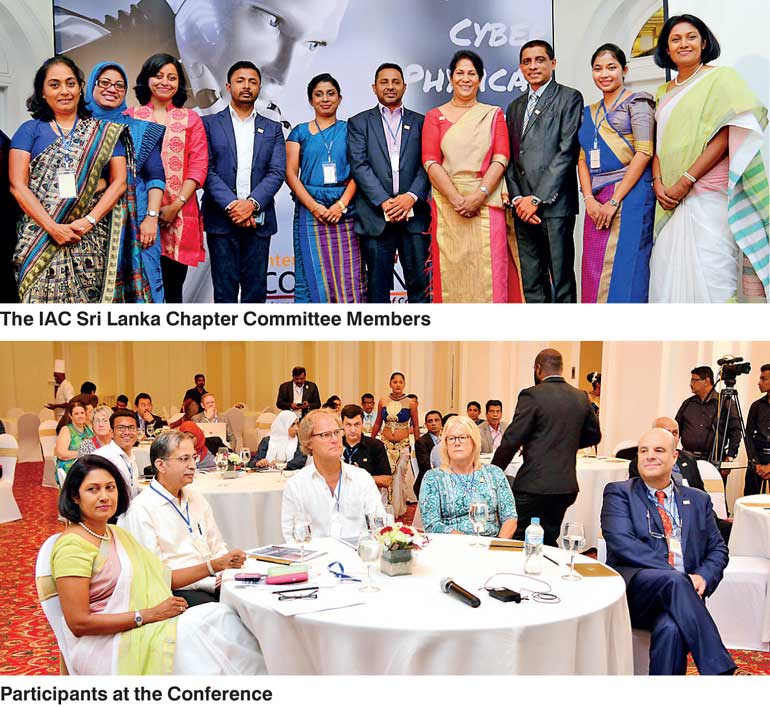 To discuss and to create a way forward to the question of "Can coaches remain complacent that the cyber-physical world will have little or no impact on our way of coaching?" an international coaching conference was organised by the IAC-Sri Lanka chapter recently at Taj Samudra hotel in Colombo.

The two-day conference with coaches, experts from 14 countries discussed many interesting areas such as 'Coaching In The Cyber Physical World ',"Evolving by learning which was highlighted by the google and Deep mind Al model ,"The Key To Navigate Through Uncertain Times thorough empowerment coaching , "Self-Awareness, Finding Inner Fulfilment" and the session on Building Trust & Earning Respect delivered by Kanthi Basnayake – President of Sri Lanka Chapter and Shan Moorthi of Team coach International, Malaysia.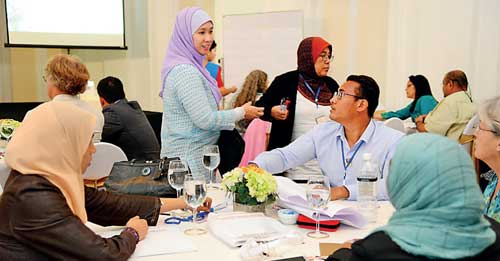 Das Welsh, the most senior coach of the IAC International delivered the key note speech under the theme "Coaching in The Cyber Physical World". He pointed out many insights about the mixed realities that human needs to undergo vs humanoid based on the Watson coach, the coaching robot introduce by IBM. Further Das introduced counter strategies to be an indispensable human coach in this VUCA world and in generations to come.

In her speech as a guest of honour, Dr. Sepali Sudasinha, Additional General Director of SLIDA emphasised the need for coaching as a tool to be use for public sector employee's development.

The international coaching conference concluded with a positive note emphasizing that the human touch cannot be replaced with the artificial intelligence specially when it comes to coaching which needs, compassion, respect, honour and trust between coach and the coachee.


Upcoming events of IAC Sri Lanka chapter

Awareness programs to create coaching culture for achieving personal and organisational growth will be carried out, partnering with Asia Pacific Management Institute and TeamCoach International _Malaysia. "Mastery in Leading and Coaching" training program for senior and middle level leaders and managers was the forerunner in this attempt." We will introduce many other facets of coaching to the selected target groups such as entrepreneur coaching and life coaching to achieve better results without forcible activities," says Kanthi Basnayake – President of the IAC Sri Lanka chapter.

During the year IAC Sri Lanka chapter plan many programs for popularising the coaching concepts across industries in the country and also member development program such as Masteries in coaching which validate you as a master coach internationally. This program is being conducted by the IAC international and currently eight Sri Lankan coaches are learning for this highly recognised qualification. "We strongly believe that coaching can be used as a transformative process to accelerate the human development" quotes the vice president of the chapter Dr. Sharmini Perera.

Chapter members can be reached on [email protected] for any clarifications.