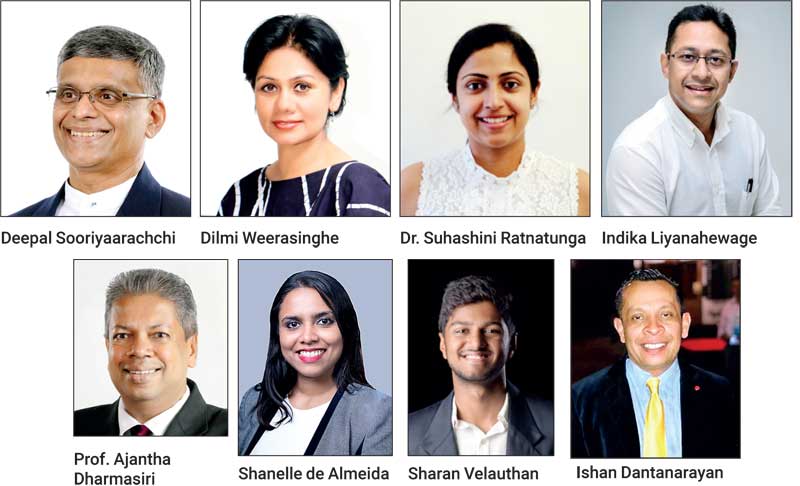 ---
The COVID-19 pandemic has radically changed the way we live, work, learn and socialise, which poses a unique set of challenges for all of us. Now more than ever, practicing self-care is essential for us to manage our emotional health and wellbeing. But, in a world that persists despite our best efforts, how do we find time and energy to stay energised?

To address this, CIMA has organised a virtual mental wellbeing clinic on Tuesday 29 June at 2 p.m., and has invited a panel of speakers and panellists from different backgrounds to share insight and advice on how they handled uncertainties.

This virtual event will feature, Sharan Velauthan, TEDx Speaker, Activist, Marketing Specialist, Speaker, currently EdTech Marketing Specialist at Forget Me Not, Australia who will address 'Social connections during remote working', Dr. Suhashini Ratnatunga, Consultant Psychiatrist, Department of Psychiatry, Faculty of Medicine, University of Colombo who will focus on the 'Increased awareness of mental health problems – tips to manage stress and anxiety' and Prof. Ajantha Dharmasiri, Former Director, Postgraduate Institute of Management (PIM), University of Sri Jayewardenepura who will draw attention to 'Team building and managing issues'. The three speakers will be joined for a panel discussion by Ishan Dantanarayana, Group Chief People Officer, Brandix, Shanelle De Almeida, Group Wellness Manager – Hemas Holdings PLC, Licensed Clinical Psychologist and Founder of themindmanager.lk mental health blog and Deepal Suriyaarachchi, Management Consultant; Former Managing Director, AVIVA NDB Insurance PLC (now AIA Insurance), that will be moderated by Indika Liyanahewage, FCMA, CGMA, Chief Executive Officer, Eskimo Fashion Knitwear.

Following the panel discussion, a special mindfulness session will be conducted, led by Dilmi Weerasinghe, Psychological Counsellor, Founder 'Serenity Well-being Center'.

This virtual event is complimentary to CIMA members and will be priced at Rs. 500 for non-members. For further information and assistance on the event and registration, please contact Kishnika Weeresinghe on mast[email protected] or call/WhatsApp 075-790-3410.