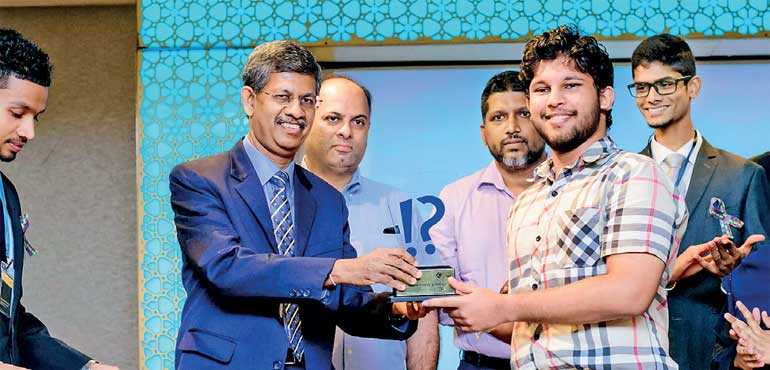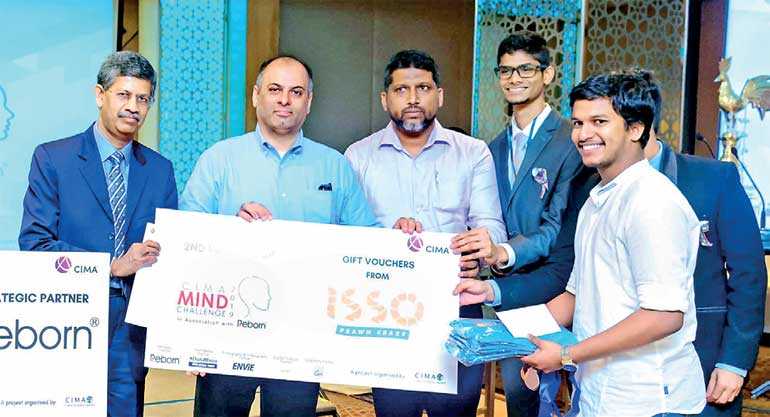 CIMA Mind Challenge, Colombo's most sought-after business quiz competition, organised by the CIMA Students' Society, was held successfully at the Hilton Colombo Residences recently. This marks the 21st consecutive year in which the event has been hosted.

A total of 40 teams took part in the quiz competition, mainly representing top corporates in Sri Lanka, in addition to CIMA institutes, universities and individual teams. Team 'ACQC', an individual team comprising of students from Ananda College Quiz Team, emerged as the winners of the competition and were awarded the CIMA Mind Challenge 2019 Overall Winners Trophy.

The winning team also received an all-expense paid overnight stay at the Radh, a luxury boutique hotel in Kandy. The Runners-Up team was yet another individual team called 'Declining Returns', who received buffet vouchers courtesy of the Kingsbury Hotel. Moody's Analytics Knowledge Services were the Second Runners-Up team and received vouchers from the restaurant Isso.

A highlight of this year's event was the introduction of the CIMA Institute Award which was presented to the highest scoring CIMA institute team, to incentivise more CIMA teams to participate. The team representing Achievers Lanka Business School clinched the CIMA Institute Award Trophy, and won a team pass for Escape The Room Sri Lanka.

CIMA Sri Lanka Network Panel Vice Chair Rifka Ziyard presided as the Chief Guest for the event. Manjula De Silva Chairman Manjula De Silva was the Guest of Honour. The panel of judges comprised of John Keells Stock Brokers Head Navin Ratnayake, MAS Pixel Digital Entrepreneur Abdul Qadeer and JayKay Marketing Services Strategist Sharjoon Ahamed. Adam Thaha presided as the Quiz Master for the event.

Reborn was the Strategic Partner of the event, partnering with CIMA Mind Challenge for the fifth consecutive year. The official Hospitality Partner was the Radh Hotel, Kandy. Wijeya Newspapers stepped in as the Print Media Partner, Envie as Photography and Videography Partner and Skycast as the Outdoor Digital Media Partner. The Kingsbury Hotel, Isso, Redbull and Escape The Room Sri Lanka were the official Gift Bundle contributors for CIMA Mind Challenge 2019.