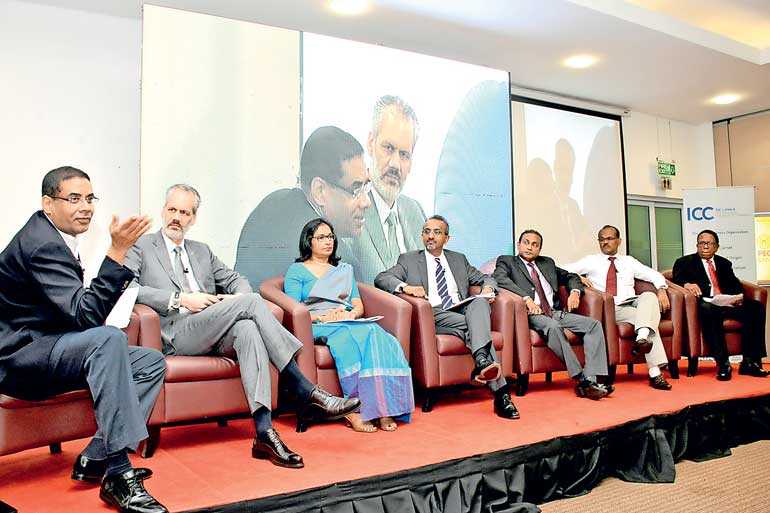 Following is the summary of a keynote presentation delivered by SeelanSingham, senior partner at McKinsey & Company, at a conference on Strategies for Improving Workforce Productivity, held by the National Human Resource Development Council of Sri Lanka, International Chamber of Commerce Sri Lanka and CA Sri Lanka at the Institute of Chartered Accountants of Sri Lanka on 7 June.

The talent in any civil service is characterised by a commitment to serve the national purpose and strong policy making and administrative skills. These are powerful strengths which need to be leveraged. However, governments today operate in an environment challenged by globalisation, digital and new technologies, rising citizen expectations, fiscal constraints, and a more dynamic political environment. Governments around the world are advancing human resources (HR) in the public sector to attract, motivate and retain the talent they need to respond to these challenges. Here is a sampling on how they do it:

Six ideas to advance HR in the public sector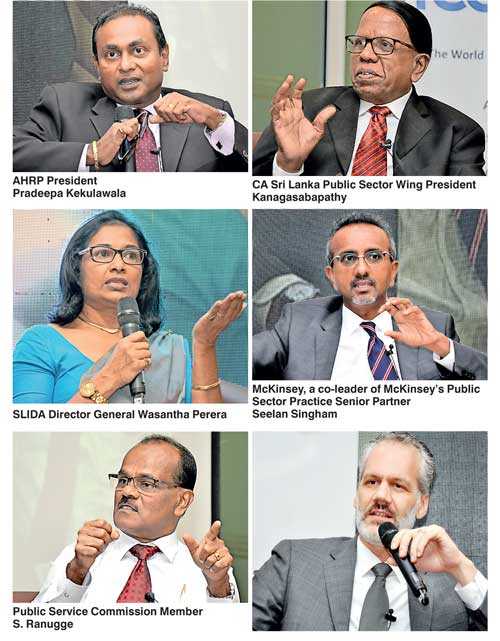 1. Innovate to attract top talent.Governments around the world are using scholarships, internships, crowdsourcing, career fairs, and social media to attract top talent. For example, the Singapore Police Force (SPF) uses TV shows and social media – The SPF Facebook page has 1.5 million likes (in country with 5.6m people)

2. Develop 21st-century functional capabilities. The UK government has invested significantly in building experience-based capabilities that is critical for delivery of impact (e.g. procurement, digital, property and major infrastructure delivery), not just policy making skills. The Australian and UK Governments attracted the best young talent with digital skills into separate units which offers a dynamic environment and flexible working arrangements, and solve meaningful national problems to improve citizens' lives.

3. Establish clear career paths with mobility.The Singapore Government provides clear guidance on each career pathway, learning programs to attend at each juncture, and what it takes to progress. Compelling career pathways for civil servants need not be linear, and should include mobility between departments and even periods in the private sector.

4. Intensify performance management. Governments have adopted different methods to monitor and reward performance. The Senior Executive Service in the US Government are largely assessed on results delivered, and their top performers receive at least 5% bonus. Singapore offers compensation competitive to the private-sector market rate and pay increments are linked to performance and potential.

5. Build a world-class leadership academy.Governments across the world have established leadership academies to shape future leadership. New Zealand's Leadership Development Centre offer over 100 leadership courses to over 50 federal agencies, and 21% of these courses target leaders at key career transitions. Some of their content is delivered digitally, not in the class room. Singapore's Civil Service College (under the Prime Minister's office), offers programs for civil servants at every career level on a range of topics from data analytics, to leadership and management, public finance, and governance, in settings that combine classrooms, and eLearning.

6. Develop a strategic HR function.HR management in the public service needs to go beyond payroll, benefits and administration to include leading capabilities in talent attraction, performance management, talent and leadership development, engaging staff and unions, and people analytics. Examples includes the Swedish Administrative Development Agency, the Canadian Public Service Commission, the Australian Public Service Commission, and the Singapore Public Service Division.