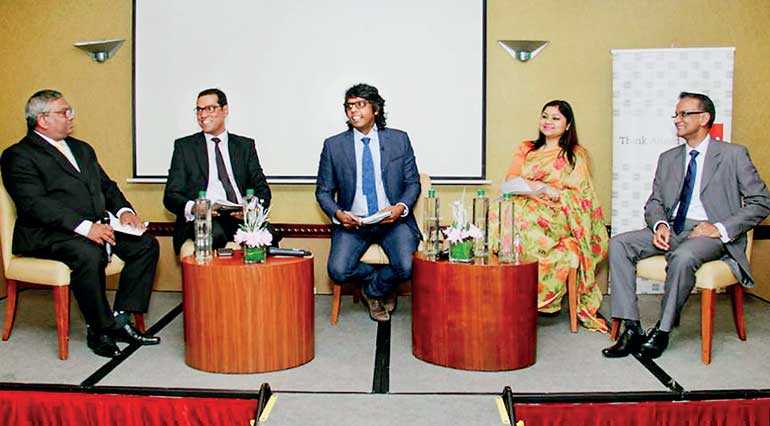 Panel discussion on good governance for SMEs
Corporate governance today is seen as an essential building block of stable economies that helps to protect the rights and interests of shareholders, provides a framework for effective monitoring of management actions and performance, encourages better business results and promotes a healthy economic balance by empowering and growing a strong middle class.
Whilst many listed companies in Sri Lanka have established a corporate governance frameworks developed, the same cannot be said of SMEs where owners may often be its managers or where company ownership maybe shared across family members.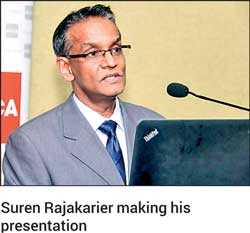 Bringing light to this important issue, ACCA Sri Lanka in collaboration with KPMG Sri Lanka, recently held a discussion pertaining to this subject, aptly titled 'Converting Vision into Strategy' – Exploring Horizons for SMEs and Family Business'. The key aim of this forum was in educating SMEs on the importance of governance and their benefits for business.

The keynote speaker for the event was Suren Rajakarier, a partner of KPMG Sri Lanka and the Head of Audit. Suren has been instrumental in heading a wide variety of audit, regulatory, compliance and due diligence engagements, in Sri Lanka, UK, Oman, Dubai and Maldives and is the Chairman Member Network Panel for ACCA Sri Lanka Enterprises. The National Policy notes in Sri Lanka 75% of number of enterprises are SMEs, creating 45% of employment and 52% of GDP. SMEs also play an important role in the political economy, helping to promote and strengthen reforms. Economically, they have an inherent interest in promoting policies that favour a level playing field, while politically, a thriving SME sector empowers and grows a strong middle class.

Suren outlined the focus of the ACCA research was to raise awareness among leaders of SMEs about the need to be aware of factors both within and beyond their enterprise and the need to build a resilient organisation. The first key aspects highlighted was; building a robust organisation requires people to work together to realise a common vision, supported by sound and fair strategy and processes. The key drivers for success being; vision, strategy, control and process, and people. He also insisted that leadership is responsible for developing, enhancing, and supporting these drivers. The second key aspect for success was that the business must; nurture its relationship with external stakeholders, align rewards and opportunities for employees with its strategy, and stay flexible, adaptable and resilient.

The research findings showed over 70% of SME respondents said their business vision is three years or longer. Suren noted that it is important to have a long-term perspective. Such a vision has to be supported, however, by a relatively short-term strategy and processes that put the vision into practice. This vision may exist in the mind of the leadership, but it makes sense to have it articulated and written down.

Suren further explained that another key step is the decision to invite external directors or consultants to help in the operations. Their effect on boardroom behaviour and culture Suren said should not be underestimated. "Bringing in external independent directors including non-executive directors will give SMEs access to a broader range of skills, experience and personal characteristics. SMEs also can seek out knowledge and experience, constructive criticism, and growth strategy from external professionals. New directors who complement the owners' expertise are particularly valuable. Additionally they can help the SME tap into a wider network of contacts," stated Suren.

Bringing in external parties to review strategy and the organisation's progress towards it may not always be a palatable idea. Nonetheless, those who are obliged to do so – perhaps because the external funder requires it – may be benefiting from doing so, by introducing discipline for financial and other controls, and by receiving different perspectives.

Over all, top three reasons for using an external party in strategy discussion were noted to: bring in experience and knowledge of the industry/sector; receive constructive criticism/independent perspective; and receive advice on growth strategy.