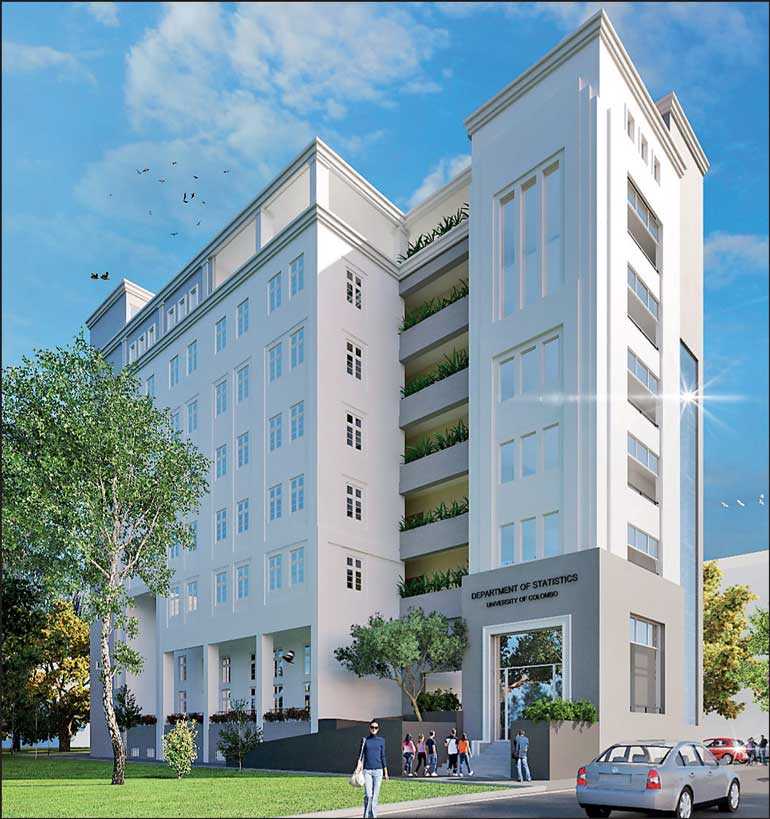 ---
The Department of Statistics at the University of Colombo (UOC) will start its academic activities in a brand new building today (23) as it celebrates its 20th anniversary this year.

The new seven-storey Department of Statistics Building will provide the students with much-needed space for lecture halls and state of the art computer labs for learning and research. The improved infrastructure will enable us to strengthen the ongoing tasks and explore untapped avenues of interdisciplinary research.

The legacy of statistics education in the university dates back to 1968 with the establishment of the Statistical Unit within the Department of Mathematics. But a separate department was created only in 2001 after it was part of the Department of Statistics and Computer Science within the Faculty of Science since 1985.

The department was formulated with the vision of being the centre of excellence in statistics in Sri Lanka. The dedicated team currently consists of 20 academics with two professors, 12 PhD holders and four who are currently reading for their PhDs.

Currently the department offers three research-oriented honours degree programs and one industry oriented honours degree program while contributing towards many other degree programs offered by various other departments of the Faculty of Science.

The department serves the entire Physical Science stream undergrads while offering 50% of the course units of the level 1 and level 2 Industrial Statistics and Mathematical Finance direct intake students.

Across the board, it connects with around 1,400 undergraduates per academic year. In addition to undergraduate education, the part-time Postgraduate Diploma/MSc in Applied Statistics program was launched in 1976 which is the oldest MSc in Statistics program in the Sri Lankan university system.

In 2014, the MSc in Actuarial Science program was launched, expanding the capacity of postgraduate education within the department. The department has also produced around 10 PhDs thus far.

The department took its first step in 2015 forming the Centre for Data Science, the first such centre in the Sri Lankan State university system, established with the aim of conducting collaborative research in the field of data science, disseminating knowledge and to facilitate and undertake consultancy projects related to data science.

The Department in collaboration with Centre for Data Science has also planned to host International Conference in Data Science (ICDS 2021) in June this year as part of the centenary celebration of the Faculty of Science at the University.