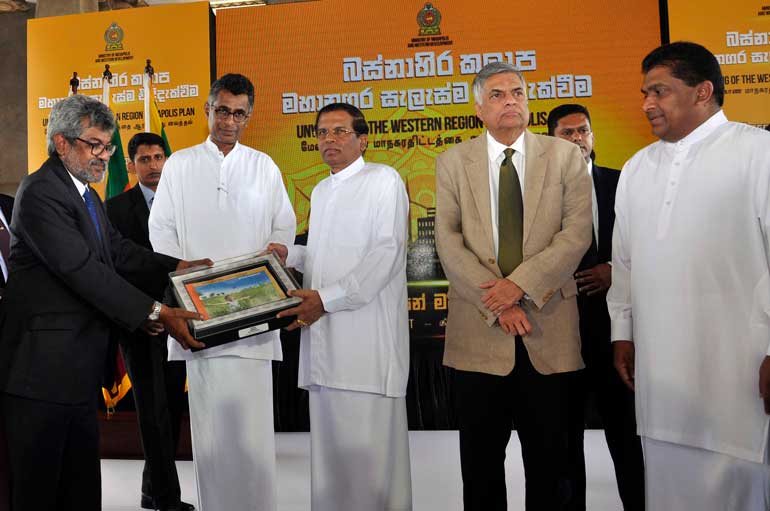 The launching ceremony of the Western Province Megapolis Development Plan was held under the patronage of President Maithripala Sirisena yesterday at the Independence Square.

According to this development plan, the entire Western Province, which includes the districts of Colombo, Gampaha and Kalutara, will be developed as a mega town, based on the Colombo City.

The development plan which will be carried out throughout 15 years will come into operation under three phases at a cost of Rs. 40 billion.

The four main objectives of this development plan are to bring about economic prosperity, establish social justice, ensure environmental conservation and build a spiritual people. Accordingly, 150 projects will be carried out under ten main themes to reach these objectives.



The Megapolis development plan which starts from the Western Province will be extended to the other areas of the country in the future.

This plan has been formulated by taking into consideration the knowhow of local and foreign experts as well as ideas and proposals of the general public.

Addressing the gathering, the President said that the future objective of all these development strategies of the country is to build disciplined Sri Lankan citizens who live happily.

He further said that he will create an environment where everyone can live happily, while uplifting the economic standard of the people.

The President planted a Na tree to mark the launch of the Western Province Megapolis Development Plan.

Prime Minister Ranil Wickremesinghe, Ministers, MPs, investors and diplomats also took part in this ceremony.