SLTPB invests $ 8m on promotional activities
Sri Lanka must adopt global practices on promotional campaigns
By Charumini de Silva

Despite being bullish on tourism, Sri Lanka is maintaining conservative targets for 2015 with 1.8 million projected arrivals and a revenue target of $ 2.5 billion while still keeping an eye on hitting 2.5 million travellers by next year, which would require an increase of 700,000 tourists.

Already in the first five months of this year Sri Lanka has attracted 714, 584 tourists, recording a growth of 14.5%. The cumulative earnings from tourism increased to $ 956.8 million during the first four months of 2015 compared to $ 850.3 million recorded during the same period in 2014, according to the Central Bank.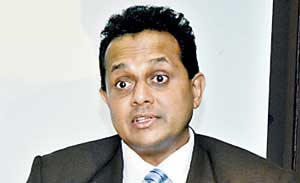 Sri Lanka Tourism Promotion Bureau (SLTPB) Chairman Rohantha Ahukorala said the bureau would invest a total of $ 8 million on tourism promotional activities throughout the year.

"We are going to invest about Rs. 200 million on a digital media campaign, especially with Google and TripAdvisor, while investing Rs. 400 million on media advertising, especially on CNN, BBC, CNBC and regional TV in the UK within the next four months. I'm also launching a campaign to appoint a global advertising agency for Rs. 200 million while investing another Rs. 500 million on Public Relations (PR) activities. Overall, I'm taking the whole campaign for the year to about $ 8 million (Rs 1.3 billion)," he said.

With the increased Free Independent Traveller (FIT) segment going up to almost 40% in some markets, the importance of the digital strategy comes into play, Athukorala said, addressing the Kuoni UK key agents conference held in Colombo recently.

"The digital campaigns that we plan to implement, especially via Google and TripAdvisor, will benefit every business entity. We must now keep developing on this," he added.

Further elaborating on promotional campaigns, he said that Sri Lanka Tourism was activating over 40 trade fairs globally to push sales, whilst on the 'demand pull' they are embarking on creative destination products.

Expressing views on the way forward, Athukorala asserted that Sri Lanka must adopt global practices on one-on-one tourism campaigns that Malaysia and Thailand were practicing.

"These countries are getting the maximum benefit of one-on-one tourism campaigns via large tour operators. This way their tourism industry has flourished over the years and Sri Lanka must adopt these best practices to uplift our industry," he added.

He also said that the SLTPB was open to take any large tour operator that is willing to come on-board.

SLTPB Chief said that they had a discussion with Kuoni to develop a one-to-one promotion. This was the first time Sri Lanka Tourism at least had a formalisation discussion with a large tour operator in years. "I want to see how far this partnership can go and share our voice in the UK market would be a great opportunity."

However, Athukorala raised concerns over Kuoni's digital media space and said that he was dissatisfied with the website performance. "The Kuoni website needs to be revamped. It has to have the eight wonderful experiences of Sri Lanka, including beach, heritage, thrills, wildlife, smiling faces, colourful festivals and culture. It must include the latest videos of Sri Lanka and I would like to see a linkage between the website and Kuoni's Facebook page," he pointed out.

He said the last Kuoni Facebook update was on 25 March. "It made me wonder how I am going to market my destination, when my number one tour operator in the UK last updated on 25 March. I would like to see this digital media space updated with the new products that we need to have. All you have to do is just link it up with the Sri Lanka Tourism website."
– Pic by Upul Abayasekara