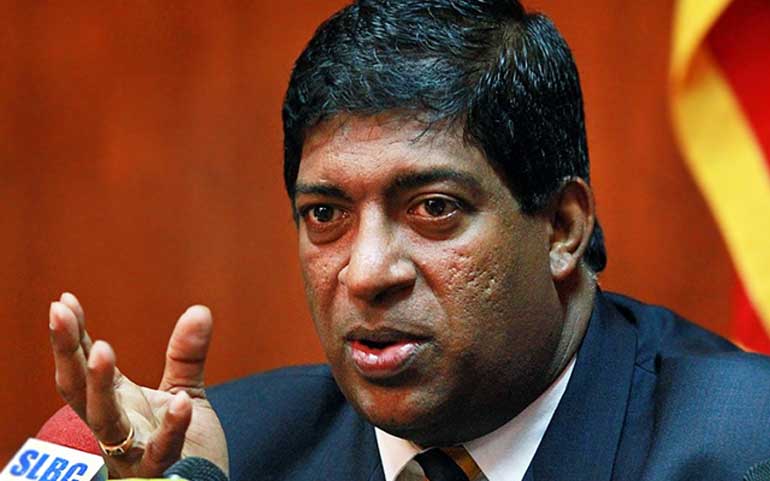 Finance Minister Ravi Karunanayake
Sri Lanka will receive $1 billion through foreign exchange remittances from offshore investors within a month, Finance Minister Ravi Karunanayake has told Reuters.

The move is expected to boost the country's faltering reserves.

"There will be $500 million inflow this month and another $500 million inflow before 20 Jan, from foreign investors," Karunanayake told Reuters adding that the investors are from Europe.

Last week, Karunanayake told the parliament that the government is encouraging foreign investors to bring their deposits into Sri Lanka at a 2% return on their remittances.

"That is a higher return for dollar deposits compared with some negative returns in some countries," he said.

The island nation is also planning to extend a $1.5 billion currency swap with the Reserve Bank of India (RBI) by one year. The government has already decided to seek an IMF stand-by facility to avert a possible balance-of-payment crisis next year.



The IMF earlier this month warned of an uncertain economic outlook, loose monetary and fiscal policies and urged appropriate actions to safeguard economic stability.

Karunanayake told parliament last week that the island nation's reserves were at "a healthy" $6.1 billion. That figure is a quarter down from $8.2 billion at the end of last year mainly due to debt repayments and higher imports, official data showed.

The country's foreign currency reserves are under pressure as $4.75 billion is expected to be repaid on foreign loans before November 2016, Central Bank data showed.

The Central Bank tried to defend the rupee currency by selling dollars heavily before floating it on Sept. 3. The rupee has fallen 8.8% so far this year and 6.3% since it was floated.