By Charumini de Silva
The country's Finance Minister and Central Bank Governor were not overly worried yesterday with regard to the downgrade of sovereign rating by Fitch.

"Fitch is just one institution. Others will upgrade us. These are only perceptions of certain institutions," Finance Minister Ravi Karunanayake maintained when asked about his reaction to Fitch's downgrade during a media briefing.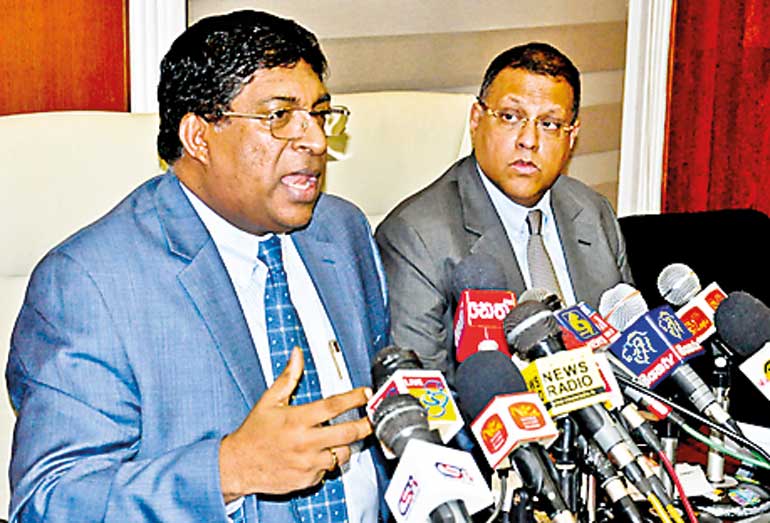 Finance Minister Ravi Karunanayake address the press conference with Central Bank Governor Arjuna Mahendran – Pic by Sameera Wijesinghe


"Experience of the past tells me there were no rating agencies, but the economy ran the same way," Karunanayake said agreeing with National Policy Planning and Economic Affairs Advisor R. Paskaralingam, who was also present at the media briefing.

Also present at the briefing, Central Bank Governor Arjuna Mahendran pointed out that different rating agencies have different views and it was part of dealing with the market.

"Moody's analysts took Finance Minister's comments on board and they issued a very positive report. This week Fitch had said they do not believe this and hence, they have downgraded. There are different views in the market. That is part of dealing with the market."