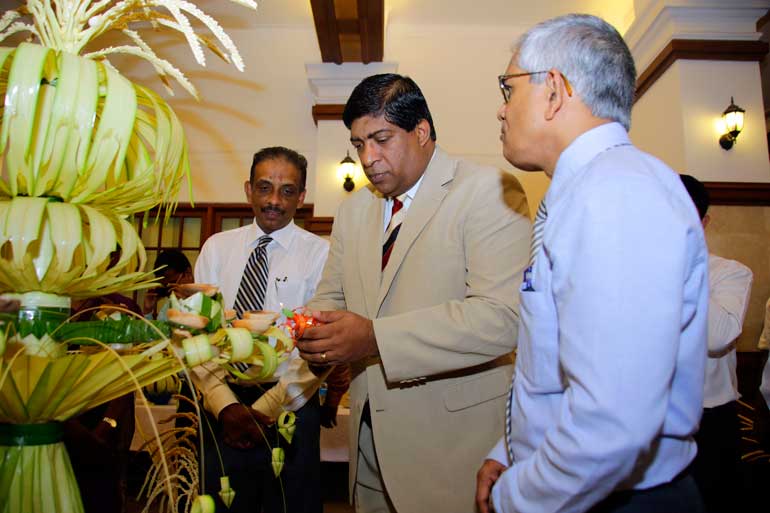 Says economy's performance fitting response to baseless allegations by a minority in the Opposition
Calls for attitudinal change to rebuild the country and not slogans or placards
Finance Minister Ravi Karunanayake said the 5.4% economic growth achieved in the last quarter of 2105 was a result of the successful implementation of Government economic policies, and added that this was a fitting response to baseless allegations by a minority in the Opposition.



Noting that the country could not be developed with slogans and placards, he pointed out that there was an urgent need for attitudinal change to rebuild the country.

Citing an example, he said: "The late Prime Minister Dudley Senanayake had to decide whether to construct an expressway to the North or to provide a measure of rice at a subsidised price. He was forced to opt for a measure of rice. But, if the expressway was built to the North during that period, it would have been of immeasurable value."

The Minister made these remarks at a simple ceremony held at the Ministry of Finance on 1 January to mark the commencement of official duties for the New Year.

"We have started the era of working rather than talking. The 2016 Budget was drafted by consulting all relevant stakeholders. Our objective is to embark on a new journey for the country. The people are waiting as to how we are going to raise Rs. 2,004 billion and spend the estimated expenditure of Rs. 3,484 billion. How valuable it is to light at least one lamp rather than cursing the darkness? We urge you to set aside hatred, malice and envy and work in unison to make 2016 a year of success," he stressed.

Addressing the staff of the Treasury, Karunanayake pointed out that people closely follow the activities of the Finance Ministry as it plays a pivotal role in strengthening economy of the country.

The ceremony commenced with the hoisting of the national flag by the Finance Ministry Secretary and Treasury Secretary Dr. R.H.S. Samaratunga which was followed by the administration oath of the public service.

Thereafter, Finance Minister Karunanayake assumed duties for the new year following blessings from Buddhist, Hindu, Catholic and Islamic clergy at the ministry premises.

Deputy Secretaries, Director Generals and all members of the staff of the Finance Ministry were present at the occasion.