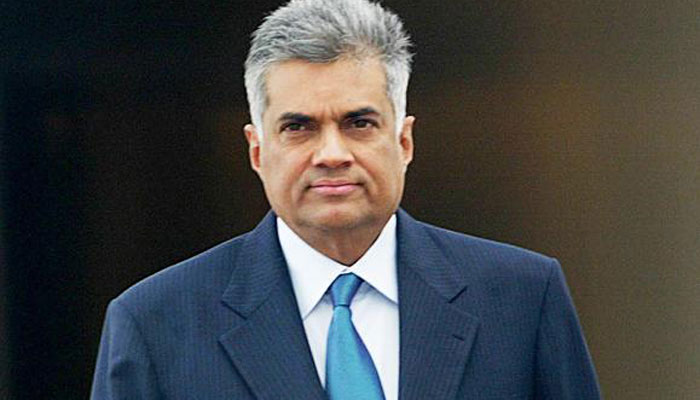 Prime Minister Ranil Wickremesinghe
By Ashwin Hemmathagama Our Lobby Correspondent

The controversial Avant Garde and the shady dealings taken place in Sri Lanka as well as in the other parts of the world came up yesterday in Parliament with Prime Minister Ranil Wickremesinghe updating the House on the progress of the investigations and pending action with regard to Avant Garde.


According to PM Wickremesinghe, the Defence Secretary has the authority to take decisions pertaining to national security in par with the provisions provided in our Constitution. "Police and tri forces along with other legislated institutions established under them come under the preview of the Secretary of Defence as per Article 52 (2) of the Constitution. Chiefs of Defence Staff also report to the Defence Secretary on par with the Chief of Defence Staff Act. The Defence Secretary is a member of the Security Council, which is headed by the President. The responsibilities executing the decisions taken at the Security Council meeting is one of the responsibilities the Defence Secretary has. However, if found having over executed his authority, we will take action against the Defence Secretary," said PM Wickremesinghe.

Moving on with his report, PM cleared the involvement of former Ambassador to Nigeria, A.S.P. Liyanage and the role he played in Avant Garde deals in Africa. "We are unable to locate any document in Ministry of Defence with the signature of A.S.P. Liyanage linking him to the Avant Garde and a Nigerian venture," he said.

However, the Ministry of Defence has given approval to maintain this floating armoury in international waters but has no permission granted to dock the same at Port of Galle. "No permits were issued by Government of Sri Lanka for any of these firearms. And the police was unaware about the floating armoury maintained at the Galle Harbour. Booking notes are not maintained and permission was not obtained from Ministry of Defence before issuing these weapons to Sea Marshals," he added.