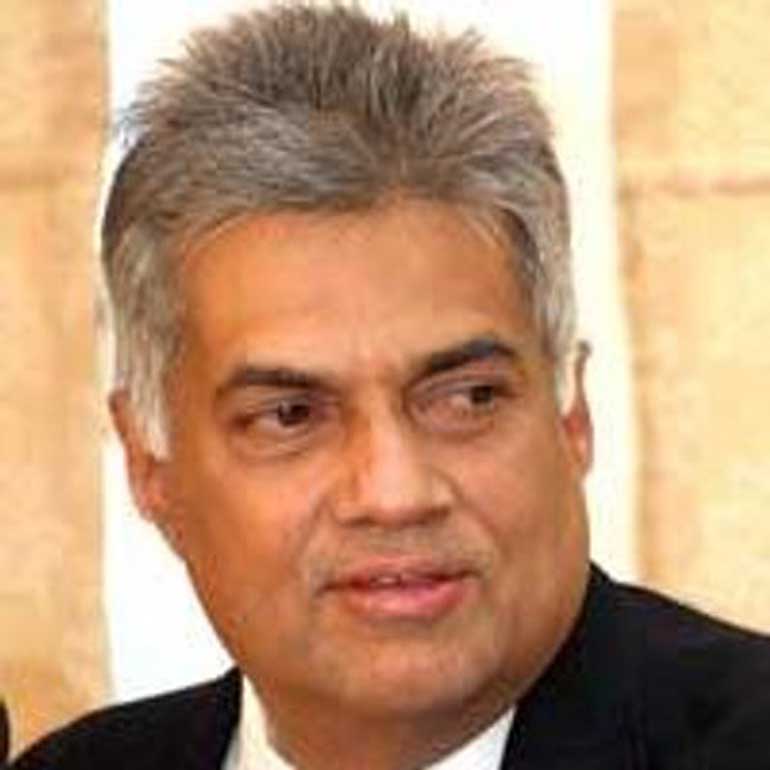 PM calls for people's support to continue initiative of good governance
People will not allow Rajapaksa regime to return - PM
Xinhua: Prime Minister Ranil Wickremesinghe on Saturday said his party was confident of winning the August Parliamentary elections and would defeat any attempt by the former President to form a new Government.

Speaking at a public event in Nawalapitiya, in the outskirts of the Kandy District, Wickremesinghe said that despite former President Mahinda Rajapaksa being defeated at the 8 January presidential election, there was a push to bring him back to power through the Parliamentary election.
After a decade in power, Rajapaksa was defeated by his one-time Health Minister Maithripala Sirisena who obtained more than 51% votes mostly from the minority communities.

Since then Rajapaksa has remained silent about his future in politics despite repeated attempts by a group of Opposition Parliamentarians urging him to contest the Parliamentary polls.

The Prime Minister however on Saturday said that his United National Party (UNP) which was in Government since Sirisena's victory was confident of winning the elections and would look to continue with the good governance concept used at the January presidential elections.

Sirisena dissolved his Parliament on Friday, paving a way for an early general election which was originally scheduled in 10 months.