Prime Minister Ranil Wickremesinghe has addressed the world business community and invites them to connect with Sri Lanka by showcasing the country's business and investment potential through the CNBC network.

The Premier in a short vignette shares Sri Lanka's illustrious trading history, the country's strategic geographical placement and investment potential as the nation steadily moves forward to becoming one of Asia's most sought after destinations.

It will be aired on CNBC in conjunction with the Global Opportunities – Sri Lanka campaign. The campaign which will run till June 2016 will feature the State of the Economy, Sri Lanka and China ties, Connectivity within the nation, Sri Lanka as a maritime hub and tourism.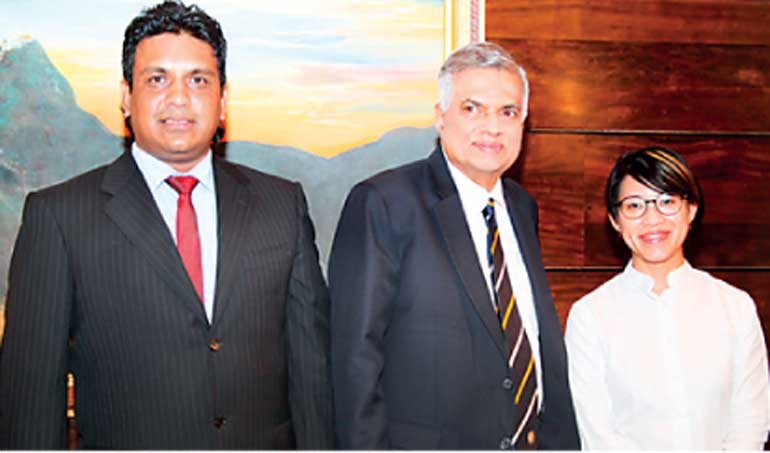 Prime Minister Ranil Wickremesinghe with CNBC Catalyst Content Studio Supervising Producer Cassandra Wong (right) and Lanka Media Services Chairman and CNBC Sri Lanka Representative Chandima Udabage


In a CNBC press release, the world's leading business and financial news network says that the content aims to inform the network's affluent and investment-savvy audience across Asia Pacific about the potential and risks of investing in Sri Lanka.

CNBC Asia Pacific Vice President of Sales Kerry Tarrant says: "We are excited to partner with Sri Lanka in this endeavour. This partnership enables CNBC to bring actionable insights about Sri Lanka's economic landscape to our audiences. This is made possible through the partnership CNBC has forged with the Ministry of Finance Sri Lanka."

The 'Global Opportunities Sri Lanka' special reports will air daily on CNBC APAC from 25 to 29 April on Squawk Box Asia. Squawk Box Asia airs Monday to Friday, 7 a.m. to 10 a.m. SG/HK time, 10 a.m. to 1 p.m. SYD time.CNBC was launched on 24 February 2015 in Sri Lanka and made available to Dialog TV subscribers on Channel 41.