By Waruni Paranagamage

President Maithripala Sirisena yesterday requested all parliamentarians to support the implementation of the 20th Amendment to the Constitution by considering it a national requirement.

Addressing a Sri Lanka Freedom Party (SLFP) rally promoting the constitutional amendment held at Viharamahadevi Park, the President said that all parliamentarians should declare their view and make their stance clear to the public on 20A within the next two weeks.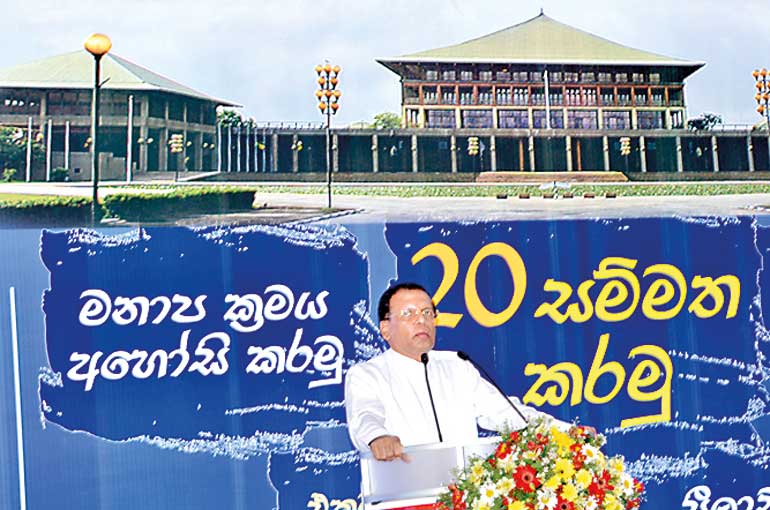 President Maithripala Sirisena at yesterday's public rally held at Viharamahadevi Park - Pic by Shehan Gunasekara


"People have a right to know who supports the 20A and who doesn't. However, I would like to ask those parliamentarians who have already decided not to support 20A to rethink their position, and understand the importance of this amendment. They should consider it a national requirement for the country and support it," he added.

He went on to say that the current electoral system limited the capacity of true leaders to enter Parliament or represent the country's working class.

The President also asserted that most countries attempted to establish democracy and secure the rights of the working class while simultaneously exploring scientific and economic development.

He pointed out that the new electoral system supported the working class and therefore all parliamentarians should support it.

The 20th Amendment is to be presented to Parliament today after gaining Cabinet approval. A special Cabinet meeting was also held last evening to discuss this issue.