Blames status quo for delay in passing Super Gains and Mansion Tax


By Charumini de Silva

Finance Minister Ravi Karunanayake yesterday accused the majority Opposition of holding key tax implications on super gains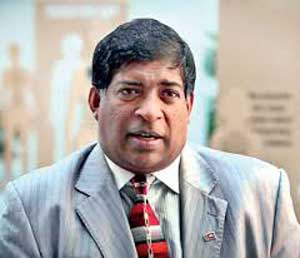 tax and the mansion tax.

Despite the minority Government being held to ransom by a majority Opposition, he said that they would ensure that these two bills would be voted in before long.

He said many key measures to uplift industries had been held back due to the bill not being passed in Parliament.

"These two taxes were created for the super rich. However, the Opposition is only doing this because they are jealous that they could not do it before. They were basically protecting the casino owners. They are the ones who are protecting the super rich who took advantage of Mahinda Rajapaksa's Government," Karunanayake claimed.

He pointed that it was a small lot of people which was holding the economy hostage and added that this would not deter them from helping the people further.

When asked about the dependency of government revenue, which mainly focused on the super gains and mansion taxes as mentioned in the Interim Budget 2015 Karunanayake said: "We have another six to seven months to go in the year. Those were for the past not for any transactions within the year."

He also said that no sooner that the mansion tax was passed he would be the first one to pay it, even though he need not pay it.