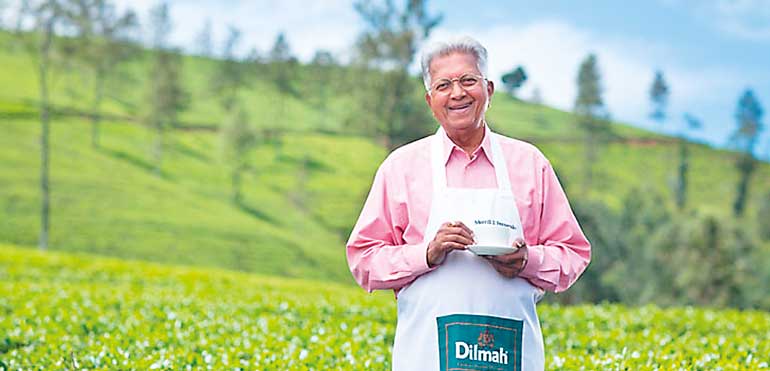 Merrill J Fernando
Ceylon Tea Services Plc will be changing its name to Dilmah Ceylon Tea Company Plc.

A CTS Board resolution to this effect was passed at its meeting on 28 September 2016.

The name change comes after 35 years of the establishment of CTS. The company was quoted in 1982.

The family of 86-year-old tea industry icon Merrill J Fernando controls CTS with MJF Teas Ltd., set up in 1974, owning 65.4% and MJF Exports holding 21.28%. The name Dilmah is the combination of Merrill's two sons' names: Dilhan and Malik.

Dilmah says it has become the third largest global tea brand by marketing its pure unblended Ceylon tea directly to the consumer in more than 80 countries worldwide.

The Board also resolved to amend the Objects of the Company to include "to carry on the business of manufacture and export of value added tea."

The principal activity of the company is to manufacture, export and market teabags and packets under the brand name 'Dilmah'. The Group also does manufacture, export and market tea in the form of liquid tea concentrate and ready-to-drink tea.