Top professional Kavan Ratnayaka has taken over as the Chairman of the Sri Lanka Tourism Development Authority (SLTDA), succeeding industry veteran Paddy Withana.

Ratnayaka was previously the Chairman Associated Newspapers of Ceylon (ANCL).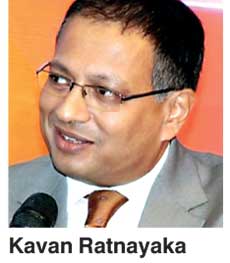 The SLTDA is the successor to the Sri Lanka Tourist Board. Formed as the apex body for Sri Lanka Tourism under Section 2 of the Tourism Act (No. 38 of 2005), SLTDA is committed towards transforming Sri Lanka to be Asia's foremost tourism destination. The SLTDA will strive to develop diverse, unique and quality tourism services and products that would make Sri Lanka as a unique destination, globally.

The SLTDA creatively uses its products, while ensuring optimisation of resources to efficiently and effectively serve the industry. Some of its activities include identifying and developing tourist specific, unique products and services, formulating and implementing Tourism Development Guidelines, and facilitating and implementing the legal and administrative process for new product and service development.

Ratnayaka holds a Bachelor of Science (Physics) from the University of California. He was previously the country General Manager of IBM and later Chief Executive Officer of Dialog Broadband and Chief Corporate Officer of Dialog Axiata PLC.