Foreign net inflow tops Rs. 12 b year-to-date with Rs. 10 b coming in the past 19 market days
High networth investor and Indra Traders Chairman Indra Silva yesterday sold 3.5% stake in Commercial Bank, the largest non-state entity, for Rs. 4.3 billion, with several institutional foreign investors collecting quantities.

Deals on 29.7 million shares of COMBank worth Rs. 4.3 billion were done at the Colombo stock market yesterday, boosting its turnover to Rs. 5.17 billion, the highest since 8 December and more than three times this year's daily average of Rs. 863.7 million.

Net foreign buying yesterday was the highest since 9 May 2014, and boosted the year-to-date inflow to Rs. 12.22 billion. Of that nearly Rs. 10 billion had come within the past 19 consecutive market days. COMBank shares closed at Rs. 139.70, up Rs. 4.40 or 3.25%.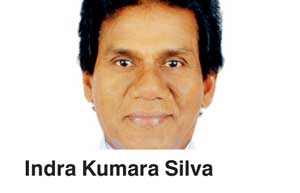 Prior to yesterday, Silva was the largest individual shareholder and second largest of COMBank with a 9.91% stake.

Analysts believe Silva sold partly to book profit as well as reinvest in the 1 for 10 Rights Issue of COMBank at Rs. 113.60 each (Voting share).

The XR date of COMBank shares is 22 May with the last date for acceptance and payments being 12 June. Silva will need only Rs. 940 million to fully subscribe for his quota of Rights. Overall positive sentiments yesterday boosted the All Share Index by 1%, helping to close at a level, the highest since 21 October. The market has risen in 13 sessions out of 14. The index has climbed 7.9% in the 14 sessions up to Wednesday.

"Renewed foreign buying interest is coming in. But still we do not see local investors except for a few retail investors," Acuity Stockbrokers CEO Prashan Fernando was quoted as saying by Reuters.

NDB Equities said both ASPI and S&P SL20 closed in green due to price gains in counters such as John Keells Holdings, Commercial Bank and Sampath Bank.

It said crossings were witnessed in Commercial Bank, John Keells Holdings and Sanasa Development Bank, accounting for 84.5% of turnover.

Mixed interest was observed in Tokyo Cement Company nonvoting and Sampath Bank while retail interest was noted in Teejay Lanka.

Meanwhile, foreigners remained active, closing as net buyers mainly due to foreign purchases in Commercial Bank. Total foreign purchases accounted for 90.9% of turnover.

The Banks, Finance and Insurance sector was the top contributor to the market turnover (due to Commercial Bank and Sampath Bank) whilst the sector index gained 1.48%. The share price of Sampath Bank increased by Rs. 9.60 (3.69%) to close at Rs. 269.90. The Telecommunications sector was the second highest contributor to the market turnover (due to Dialog Axiata) whilst the sector index increased by 1.33%. The share price of Dialog Axiata gained Rs. 0.10 (0.87%) to close at Rs. 11.60.

John Keells Holdings and Tokyo Cement Company nonvoting were also included amongst the top turnover contributors. The share price of John Keells Holdings moved up by Rs. 3.00 (1.98%) to close at Rs. 154.70. The share price of Tokyo Cement Company nonvoting recorded a gain of Rs. 0.90 (1.53%) to close at Rs. 59.90.

SC Securities said Vallibel One gained by 7.56% to Rs. 18.50 and LOLC by 4% to Rs. 76.80. "Out of the 222 counters traded, 27 companies declined while 145 companies closed higher," it added.

Continuing its trailblazing performance, Commercial Bank in 2016 reported profit before income tax of Rs. 20.051 billion, marking the end of a spectacular year in which it made history as the first private bank in Sri Lanka to surpass a trillion rupees in assets. Loan book and deposits both grew by more than Rs. 100 billion in 2016.

Commercial Bank will be raising Rs. 10 billion via its Rights Issue to boost its Tier 1 Capital and facilitate future business growth of the bank.