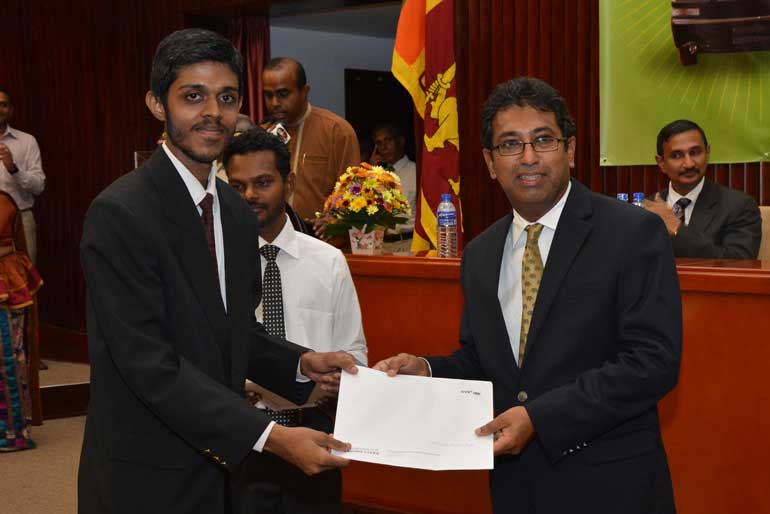 Foreign Affairs Deputy Minister Dr. Harsha De Silva hand over appointment letters - Pic by Upul Abayasekara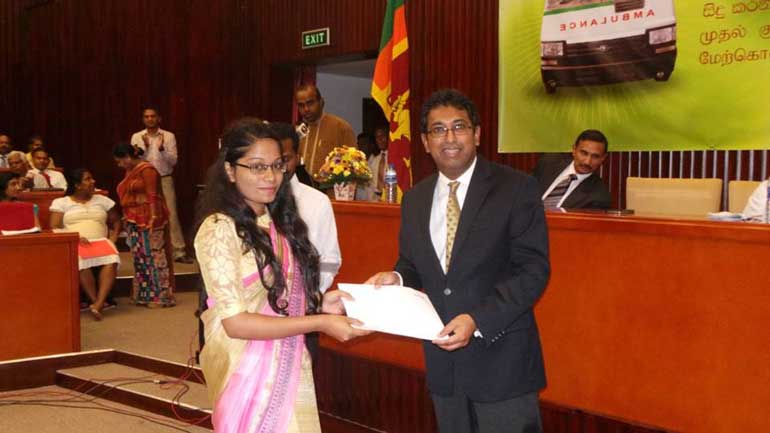 By Chamodi Gunawardana

The Indo-Sri Lanka Emergency Ambulance Care Service distributed appointment letters toits first batch of 140 First-Aid Technical Officers, giving them the opportunity to leave for India for training.

According to the Health Ministry, the GVK EMRI (Emergency Management and Research Institute), the main partner of the venture, will provide 52days of first-aid training to the technical officers in Hyderabad, India.

Deputy Foreign Minister Dr. Harsha De Silvaattending the ceremony said the benefits of the ambulance service would be given to Sri Lankans along with 600 jobs.

"I faced severe condemnation from several groups when we were trying to get this project off the ground. Many allegationswere levelled against this project and people accused us of opening the door to allow Indians to conduct the ambulance service in Sri Lanka.It was even alleged that this effort would threaten national security. However we did not back-track on our commitment because we firmly believe it is beneficial to the people," he noted.

Dr. de Silva invited local organisations to join hands with the ambulance service in order to fill the requirement of another 200 ambulances.

"GVK EMRI will provide 300 ambulances foremergency services with the aim of taking patients or accident victims to a hospital within a few minutes. We need more ambulances to establishan island-wideservice and I invite Sri Lankan companies to join theservice as a part of their CSR projects," he stated.

Silva stated that according to the agreement with India, GVK EMRI will run the project for one year and after that Sri Lanka should sustain the project with State funds.

Silva added the Government would never think twice about funding socially-beneficial projects and would try to start the ambulance service at the beginning of June.

The first batch of technical officers will leave to Hyderabad on 17 April and GVK EMRI will provide training, food, accommodation and transport for each trainee.

The Indian Government had provided nearly Rs.1 billion as assistance to start the project. Initially 88 ambulances will be rolled out in the Western and Southern Provinces.