Despite United People's Freedom Alliance (UPFA) MP Sajin de Vass Gunawardena currently being in jail, has posted a statement on his Facebook page yesterday attacking the Government, claiming that it was hunting its political opponents through the Criminal Investigation Department (CID).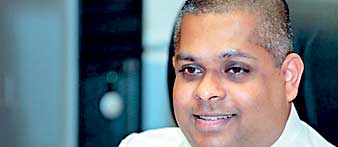 In the statement on his Facebook page, he asserted that he had never used any Government vehicles after 9 January.

In this statement Gunawardena explained that he had handed over every vehicle he used from 2005 to 2015 after the fall of the previous regime and questioned how the CID could therefore arrest him over the misuse of vehicles, while pointing out that the CID could not file a case against him according to the Public Property Act.

Gunewardena has been the subject of several inquiries with the 'good governance' Government coming into power. On 11 May the CID arrested Gunawardena over the misuse of vehicles of the Presidential Secretariat and currently he is in remand custody.