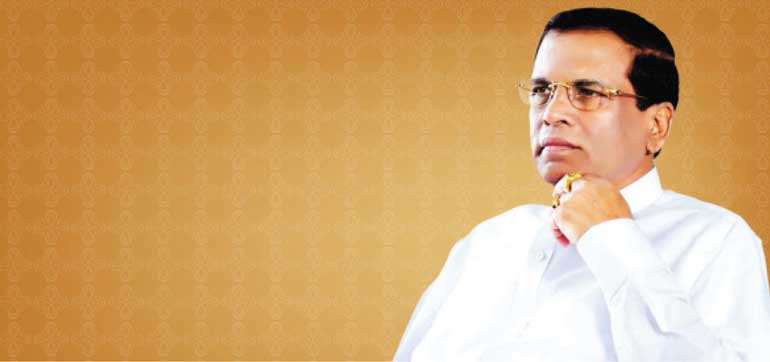 By Chathuri Dissanayake

A Cabinet meeting heated up yesterday when discussing the slow progress made with corruption cases linked to the Rajapaksa administration, with President Maithripala Sirisena firing back at those who called on him to appoint presidential commissions to investigate the charges.

Responding to allegations made by a number of United National Party (UNP) Ministers over the lack of action taken in investigations into corruption cases connected to the previous Government compared to the speedy action meted by the Special Presidential Commission of Inquiry on the Bond Issue, Sirisena told Cabinet that law enforcement bodies tasked with investigating corruption allegations of the previous Government were not under his purview and were beyond his direct control.

"The President told the Ministers that he has done his part in appointing the commission to investigate the bond issue. He highlighted that the different investigative bodies tasked with investigations and subsequent legal action were under UNP ministers not him," one Senior Cabinet member told Daily FT.

"The President also pointed out that the commission was appointed in agreement with Prime Minister Ranil Wickremesinghe."

Faced with criticism over a lack of action by the Attorney General's Department in cases linked to the Rajapaksa administration, Justice Minister Wijeyadasa Rajapakshe pointed out that the institution was independent and beyond his control.

Defending his portfolio, Rajapakshe has also pointed out that the Attorney General was appointed based on the recommendations made by the Constitutional Council, not by him.