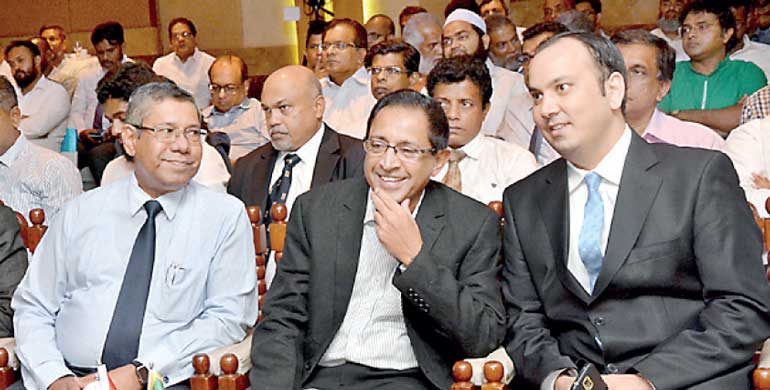 By Charumini de Silva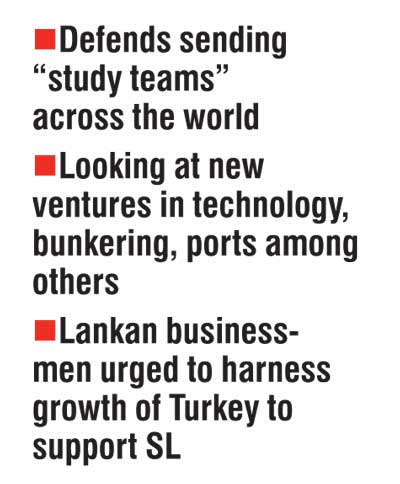 In its search for fast-tracked development, the Government will take lessons from Turkey and open up to investment between the two countries as well as foster a consistent policy environment, a top Minister said last week.



Public Enterprises Development Minister Kabir Hashim pledged commitment to consistent policies to make Sri Lanka a fast-growing country while speaking at the business seminar 'Recent Developments in Sri Lanka's Tax Regime,' organised by the Turkey-Ceylon Business Chamber (TCBC) in Colombo.

Noting that in the past policies were changed in an ad-hoc manner, he assured that under the new Government they were committed to supporting investments with consistent policies, making Sri Lanka an investor-friendly nation.

Outlining the importance of changing the country's current sectors, Hashim asserted the Government was looking at new ventures to attract a wider range of investments.

"Apart from the traditional trade areas, we are now looking at how we can move to new sectors such as technology, bunkering and ports. We have already started working with Google Loon and are now in the process of talking to Microsoft," he said.

A team from Microsoft will meet Telecommunication and Digital Infrastructure Minister Harin Fernando this week.

Highlighting Turkey as one of the economic miracles of the last decade, the Minister urged Lankan businesses to exploit the growth of Turkey to support Sri Lanka as well as expand business opportunities between the two countries.

"I would like to tell businessmen here that opportunity has come both ways for you. Sri Lanka is still competitively strong in certain areas of trade and there is tremendous potential for Turkish investments in Sri Lanka," he noted.

Commenting on the tax regime in Sri Lanka, the Minister pointed out that the Government had made some bold changes in the tax system to attract investments and to make the country an investment hotspot in this part of the world.

The Government is also sending study teams aboard, including to Turkey, Hashim said,aiming to observe how other countries that were below Sri Lanka's growth had fast-tracked development.

"Today, this Government is also looking at that change," he stressed.

KPMG Sri Lanka Tax Partner Suresh Perera made a comprehensive presentation on the 'Recent Developments in Sri Lanka's Tax Regime', which was followed by an interactive question and answer session as well.

The Turkey-Ceylon Business Chamber (TCBC) – Sri Lanka is an independent, non-governmental organisation that promotes economic opportunities and business interests and is engaged in trade and investment activities between Sri Lanka and Turkey as well as other part of the world.

TCBC is affiliated with the Turkey Industrialist and Business Confederation, the largest business Confederation in Turkey, representing the interests of over 55,000 companies. TCBC is also a member of the 140 country business chambers around the world.

TCBC is managed by Sri Lankan and Turkish business people, under the supervision of a rotating Board of Directors, elected from across its diverse membership.