Internationally-accepted reports available for first time in SL; venture to be launched today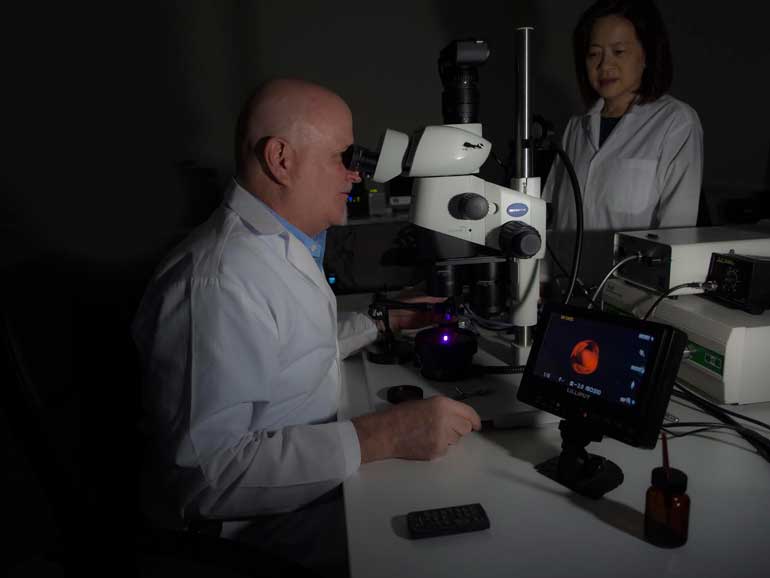 Gemstone dealers will soon have the convenient facility of obtaining internationally-recognised gemstone reports in Colombo with the launch of the new 'Take-in Window' by the Gemmological Institute of Ceylon.

The Gemmological Institute is a subsidiary of Ceylon Fine Gems together with the Asian Institute of Gemmological Sciences (AIGS) and Lotus Gemmology.

"The new facility will make it feasible for the local gem dealers who wish to obtain an internationally accepted Gemstone Report from the reputed AIGS Lab and or Lotus Gemmology. This will be done in a convenient, reliable and timely manner," said Gemmological Institute of Ceylon Chairman Milfer Caffoor.

The GIC will launch the Lotus Gemmology & AIGS Lab – Colombo 'Take-in Window' during the 25th anniversary of 'Facets 2015' gem and jewellery show on Saturday.

Traders and industry experts who wish to know more about the services offered are invited to attend the launch, scheduled to be held at the BMICH – Hall E on 5 September from 3 p.m. to 4:30 p.m. The Chairman and representatives from both the AIGS Lab and Lotus Gemmology will address the gathering.

"The launch of this service opens up a window of opportunity for enhanced exports of gemstones," he said. "The 'Take-in Window' by itself negates the need for gem dealers to travel overseas to obtain internationally-accepted gem reports."

The Gemmological Institute of Ceylon will be open on weekdays and the Colombo 'Take-in Window' will be operational from 9 a.m. to 3 p.m. at 46, Abdul Caffoor Mawatha, Colombo 3 from 8 September. "Our endeavour will be to provide a service that is convenient, secure and hassle-free to the gem dealer," he added.

"We seek to enhance the opportunities available to those within the gem industry, particularly traders who want to obtain these reports without delay at an affordable price in Colombo."

Lotus Gemmology operates from a base of over 60 years of collective experience in the study, purchase, sale and appreciation of precious stones. Lotus Gemmology is the world's only gemmological laboratories specialising in ruby, sapphire and spinel.

The Asian Institute of Gemmological Sciences was founded in 1978 as South East Asia's first international gem school. The first educational facility devoted exclusively to the study of gemmology. The renowned Lab Director, Dr. Dietmar Schwartz, is one of the world's leading gemmologists and every Premium Gemstone Report is attested or signed by him personally.