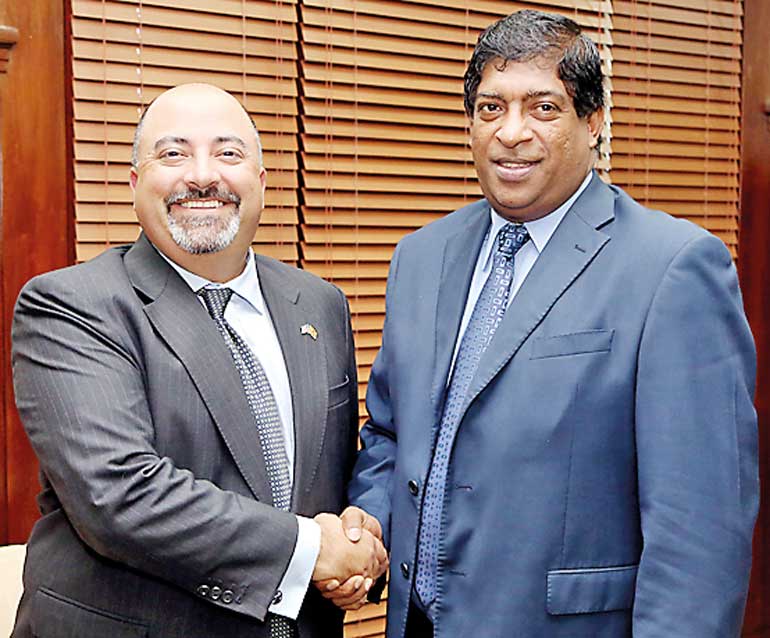 Minister of Finance Ravi Karunanayake has pointed out to the United States that the need of the hour for Sri Lanka is foreign investments and not loans and grants.

The Finance Minister stressed this when US Ambassador Atul Keshap called on him at the ministry on Tuesday.

The Ambassador pledged to strengthen US investments in Sri Lanka. He also expressed confidence that Sri Lanka would be able to attract investors due to prevailing transparency and good governance in the country. The Finance Minister and the Ambassador also focused on further buttressing the longstanding cordial relationships between the two countries.