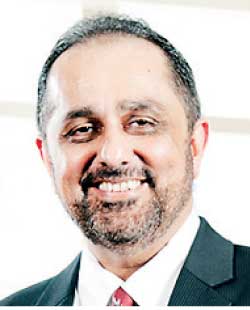 Expolanka Holdings Plc's consolidated profit before tax has increased by 55% to Rs. 2 billion in the financial year ended on 31 March 2016.

After tax profit amounted to Rs. 1.44 billion, up 38% from Rs. 1.04 billion a year earlier. Net profit attributable to equity holders of parent was Rs. 1.13 billion, up 26% from Rs. 886 million in FY15.

The Group recorded revenue of Rs. 56 billion, up by 6%.

Commenting on the results Expolanka Holdings PLC Group CEO Hanif Yusoof said: "This year has been one of steady growth. The Group looked to yield the benefits of the restructuring process by focusing on the growth of core business. Our focus remained on improving operational efficiencies on a sustainable platform with a clear vision for the future."

Expolanka...

The Group's core sector Freight and Logistics recorded a revenue of Rs.46 billion for the twelve months ended in March for financial year 2015/16, posting a growth of 15% in comparison to the previous financial year. The year's positive results were mainly driven by the sustained performance of the Indian sub-continent along with market growth in Indonesia, Vietnam and Hong Kong, USA and China. Both sea and airfreight businesses recorded healthy volume growth driven by positive sentiments in the US trade lane.

The Travel and Leisure sector continued to show positive signs during the period recording a revenue of Rs 4 billion. Both Inbound and Outbound operations performed well, posting a high level of growth. Nevertheless, in spite of commendable sales growth in the outbound business, the anticipated margin improvement did not materialise.

Expolanka's International Trading and Manufacturing sector recorded a revenue of Rs. 4 billion.

"In the next financial year, we hope focus more on high growth markets and provide more solutions based services for Freight and Logistics sector whilst looking at process improvements and leveraging on technology enhancement that we've already put in place. Our ultimate goal is to further strengthen our sustainable business platform regionally and take the business to greater heights," Yusoof commented.