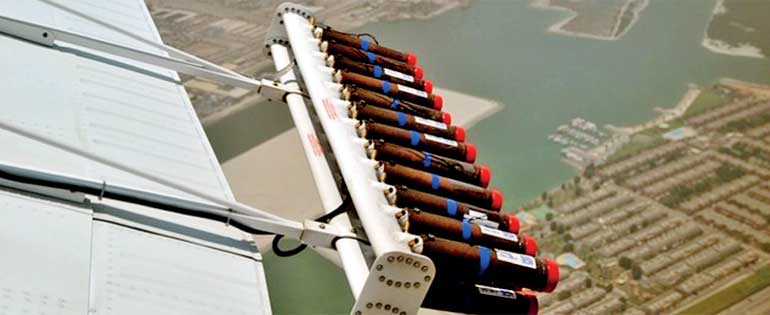 Given the country's prevailing drought and heat, experts are calling on Sri Lanka to pursue high technology "cloud seeding", which has brought good results for many countries including most recently the United Arab Emirates.

Cloud seeding or weather modification is the application of scientific technology to enhance a cloud's ability to produce precipitation and generate 10-30% more rain. The "seeding" can be done either from the ground or from the air.

According to reports, cloud seeding's roots can be traced back to the 1940s, when scientists and researchers at General Electric realised that flecks of dry ice converted supercooled water droplets into ice crystals.

In February, the UAE successfully had rains through cloud seeding championed by its National Centre of Meteorology and Seismology. It has conducted over 70 cloud-seeding operations since the beginning of this year.

The UAE tested the technology between 2002 and 2016 with expertise from NASA and other organisations in its experiments, before officially beginning to carry out cloud-seeding operations.

Reports however said cloud seeding is not an exact science and uncertainty about whether rain can be produced on demand remains. Despite more than 60 years of research, there is a lot to be understood about rain and clouds because of their differing properties.

Since not all types of clouds can be seeded - only the ones which are ready to generate rain - the UAE uses hygroscopic salt to level up the amount of moisture to generate more rain.

Using planes fitted with seeding flares, NCMS pilots fire salt crystals into clouds to improve condensation and form droplets that could fall as rain.

This year, a UAE research team filed a provisional application for a patent with the US Patent and Trademark Office for a cloud-seeding technique which involves coating a pure salt crystal with titanium dioxide to improve the condensation process.

American Charles Hatfield is credited with being the first person to make it rain on demand using science in 1915, using $ 10,000 donated by the city of San Diego, California to end a severe drought.