Former Commissioner General of the Inland Revenue Department A.A. Wijepala has joined the Board of Pan Asia Bank Plc as a Non-Executive Independent Director.

Wijepala headed the Inland Revenue Department from 2006 to 2008 and served as the Chairman of National Insurance Trust Fund from 2008 to 2010.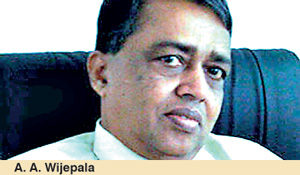 He started his career at Inland Revenue in 1982 and as Commissioner General he was instrumental in opening five regional tax offices for the first time after 20 years. He has participated in several programs in advanced taxation in countries such as UK, Korea, France, Italy, Japan, Germany and Malaysia.
He has a Bachelor of Arts (2nd Class) from the University of Ceylon Peradeniya.

PABC also announced the appointment of H.N.J. Chandrasekera to the Board as Non-Executive Director representing the interests of Sri Lanka Savings Bank, which holds a 2.3% stake. He is a banking professional who has held several positions and was a senior corporate management member of HNB during his career spanning 35 years.

He holds Membership in the Association of Professional Bankers and has undergone extensive training in banking, leadership and management both locally and at prestigious overseas institutions such as Mount Elisa Business Faculty, Melbourne University, Australia, the National University of Singapore, Lloyds Bank TSB, UK, Development Bank of Philippines and AOTS, Japan.

Following his retirement from HNB, Chandrasekera has been engaged as a Director and Consultant to several companies in the private sector. He is also the Secretary to the Dayaka Sabha of the Kelaniya Raja Maha Viharaya for the past 25 years and a renowned social worker.