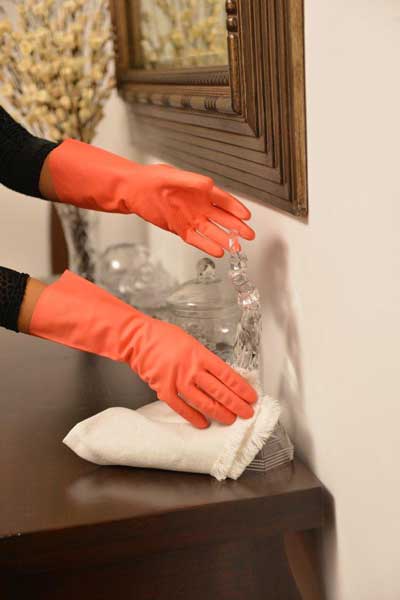 DPL's glove making business saw turnover rise by 12% to Rs. 15 billion and pre-tax profit by 65% to Rs. 1.5 billion
Dipped Products Group (DPL), posted a turnover of Rs. 27.7 billion, a 20% increase for the financial year 2014/15 with a Profit Before Tax (PBT) of Rs. 1.7 billion up by 17%.


Hand Protection, the company's glove making business contributed Rs. 15 billion to turnover, up 12% and a PBT of Rs. 1.5 billion, up 65% from the previous year.


The company's plantation business reported Rs. 13.4 billion in turnover, up 28%. The plantation sector's contribution includes the consolidation of an additional three months up to 31 March 2015. The sector posted Rs. 390 million Profit Before Tax, a drop of 48% from the previous year.


"DPL's performance in the last financial year reflects our commitment to grow our global market share, and the increased efficiencies we have been able to achieve at our manufacturing facilities including the newly-established DPL Premier Gloves factory in the Biyagama Industrial Zone," stated DPL Managing Director Dr. Mahesha Ranasoma.


The company's overseas operations performed positively, with strong contribution from its Thailand production facility and ICOGUANTI, DPL's marketing company in Italy despite being impacted by the weaker Euro during the latter part of the year.

Meanwhile, DPL's community empowerment project, "Firstlight", gathered admiration and support from its global customers, who are now stepping up to supporting the project's expansion. The "Firstlight" project supports rural, small holder farmer families to grow and harvest rubber as a sustainable source of livelihood.


During the period, DPL also installed an innovative Reverse Osmosis (RO) system to reuse water from manufacturing processes at its Hanwella Rubber Products factory. The project will significantly reduce the factory's water consumption and reinforce its commitment to sustainable water resource management practices.


DPL also invested in a new industrial glove manufacturing facility namely DPL Universal Gloves Ltd. during the financial year under review. In the meanwhile


DPL Premier Gloves commissioned two new manufacturing lines which will commence commercial operations during the new financial year.


Established in 1976, Dipped Products is one of the leading non-medical rubber glove manufacturers in the world, and accounts for 5% share of the global market. The company's products now reach 68 countries. DPL is a subsidiary of the Hayleys Group.

The Board of Directors of Dipped Products PLC comprises Mohan Pandithage (Chairman), Dr. K.I.M. Ranasoma (Managing Director), Dhammika Perera, R.K. Witanachchi (Deputy Managing Director), F. Mohideen, K.A.L.S. Fernando, S.C. Ganegoda, M. Bottino, S. Rajapakse, N.A.R.R.S Nanayakkara and S.P. Peiris.