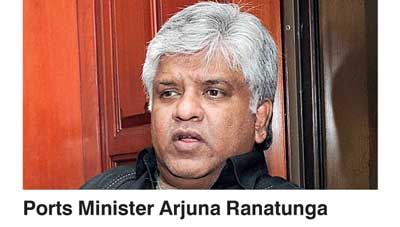 Ports Minister Arjuna Ranatunga says a decision over who will operate the bunkering facility at Sri Lanka's Hambantota port will be dependent on the outcome of talks with China, according to a report in Ship & Bunker.

The Minister has said that his ministry is awaiting proper advice from the Government regarding the Chinese.

"We need to see what China is looking at," Minister Ranatunga was quoted as saying to foreign correspondents in Colombo.

China is understood to have already provided the bulk of the port's $ 1.5 billion development costs, with the bunkering aspect the only part owned by the Sri Lanka Ports Authority (SLPA).

The SLPA's earlier efforts to run the bunkering operation were short-lived and ultimately ended in failure, and the new regime has since been looking for a new party to provide bunkering.

As Ship & Bunker reported earlier, the Government has received four bids in response to its request for proposals (RFP).

But the port is also struggling as a whole, and earlier this month Malik Samarawickrema, Minister of Development Strategies and International Trade, said that the Government was once again in talks with China over assistance to help develop Hambantota.