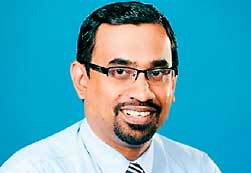 The Colombo Stock Exchange (CSE) yesterday announced a revision in the methodology of calculating Price Multiples (P/E, P/BV and DY).

The Price-Earnings Ratio (P/E Ratio) and Dividend Yield Ratio (DY) will be calculated taking into consideration 'Rolling Four Quarterly Earnings' instead of the current practice of sourcing earnings from the annual results of respective listed companies. The Price to Book Value Ratio (P/BV) will now be calculated based on the latest quarterly results instead of annual results of listed companies.

The change was implemented with effect from Tuesday, 3 May.

Reporting dates in terms of year-end may vary based on the company and could therefore mean that ratios such as P/E, P/BV and DY that are based on annual data have the potential to be out-of-date.

Commenting on the development, Head of Research and New Products at CSE Nishantha Hewavithana stated: "The revised method would help to portray the current earnings trend in a timely and effective manner by taking into consideration the latest available financials of the company. With this revision, the multiples will offer a realistic reflection to users of this information, which would facilitate better decision making"

The use of quarterly statistics is a globally accepted methodology that is practiced by exchanges around the world and puts all listed companies on a comparable footing, which facilitates a fair and timely comparison.