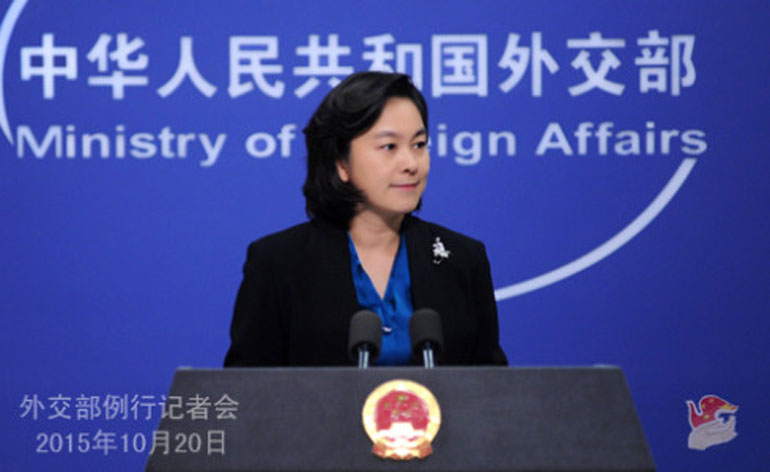 China's Foreign Ministry Spokesperson Hua Chunying
China says Sri Lanka is a close neighbour enjoying a traditional friendship and hopes the two sides can deepen the economic cooperation and trade for the benefit of both countries.

China's Foreign Ministry Spokesperson Hua Chunying at the regular press conference on Tuesday said the practical cooperation between the two sides is based on equality and mutual benefit, and has contributed to the economic and social development of Sri Lanka.



The spokesperson responding to a media query on a statement made by Finance Minister Ravi Karunanayake to the South China Morning Post expressed hope for better cooperation between the two countries.

"We hope that the two sides can deepen economic cooperation and trade on the basis of equal treatment and win-win results so as to deliver benefits to the two countries and two peoples," the spokesperson said.

In an interview with the Hong Kong based newspaper, the Minister expressed his apprehension about the burden being inflicted by high interest loans from China and hoped to renegotiate these loans so as to lessen the impact on Sri Lanka's economy.

The Minister said the country is facing one of the worst financial crisis ever since a big part of the island nation's revenue is spent on servicing the excessive Chinese loans borrowed with high interest rates by the previous regime of Mahinda Rajapaksa.

The Minister urged China to put their disputes behind them and help the country through one of its worst financial crises ever by adjusting the rates of the loans.