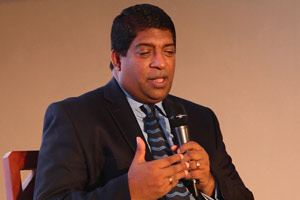 The Government has prepared a program to paste a sticker on each legally-manufactured bottle of liquor under the supervision of the Department of Excise, and to paste the sticker on imported bottles of liquor before releasing them from Customs, Cabinet Spokesperson Dr. Rajitha Senaratne said at the weekly Cabinet briefing held at the Government Information Department yesterday.

He said that as the Government had imposed a large tax on liquor, illegally bottled liquor were seemingly entering the market and under these circumstance many customers were consuming unhealthy liquor.
The Minister also said that illegally imported liquor has had an impact on Governmentrevenue.

The proposal submitted to the Cabinet by the Minister of Finance Ravi Karunanayake in this regard has been approved by the Cabinet of Ministers.