Counsel for Avant-Garde Nishan Premathiratne said yesterday that Avant-Garde Maritime Services Ltd. has sent a letter of demand seeking a sum exceeding Rs. 2 billion from the Sri Lanka Navy for the unlawful takeover of the Galle floating armory on 13 November 2015.

It alleged that the Navy action was in violation of the agreements entered between Avant-Garde and Rakna Arakshaka Lanka Ltd.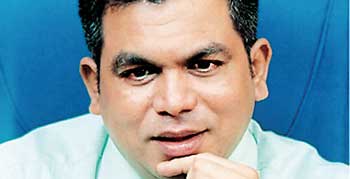 This fact was revealed by the legal team comprising President's Counsel Kuvera de Zoysa and Premathiratne to the Presidential Commission of Inquiry into Rakna Arakashaka Lanka Ltd. last Friday.

Avant-Garde has stipulated in the letter of demand that the though the Galle floating armory was intended to be run and continued as a part of the joint venture between State-owned Rakna Arakshaka Lanka and Avant-Garde till 2019, by the unlawful take over on 13 November 2015 by the Sri Lankan Navy, serious losses and damages has been caused to Avant-Garde, and in the event this amount is not paid, Avant-Garde is to file legal action to recover the said sum of money.