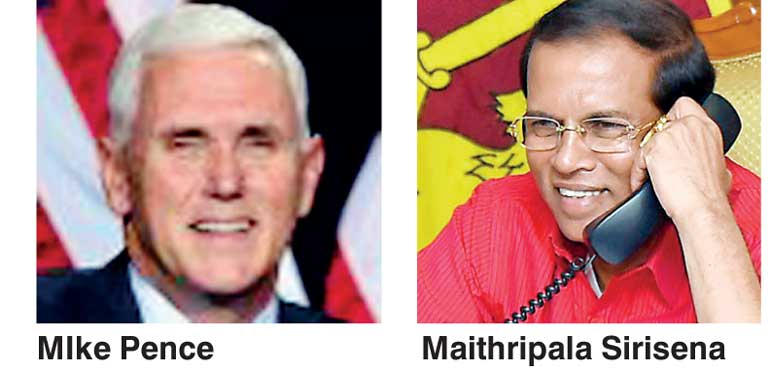 Vice President-elect of the United States Mike Pence called President Maithripala Sirisena Thursday night on behalf of President-elect Donald Trump

During the conversation, President Sirisena conveyed his best wishes to the new administration under the leadership of Trump.

The conversation focused on measures for strengthening bilateral relations between Sri Lanka and the US in the future.

The Vice President-elect informed President Sirisena that they will work towards arranging a visit by President Sirisena to Washington DC for a meeting with his President-to-be.

The objective of both countries, it was discussed, is to ensure the progress of relations between the two countries based on common values of democratic governance and Sri Lanka's strategic location in the middle of Asia.

Cooperation directed at securing the safety of sea lanes, countering drug smuggling and working together in disaster management as partners was also discussed.