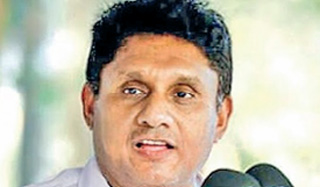 SJB Leader Sajith Premadasa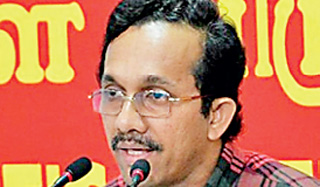 JVP MP Sunil Handunhetti
---
Ahead of President Gotabaya Rajapaksa's address to the nation, the main Opposition – Samagi Jana Balawegaya (SJB) and the Janatha Vimukthi Peramuna (JVP) - yesterday listed priority issues for him to respond to.

SJB Leader Sajith Premadasa listed them as the fuel hike, fertiliser issue, X-Press Pearl disaster, equitable online education, the Government's COVID response and the collapse of the economy.



In his speech, the President spoke at length about how the Government has successfully dealt with the pandemic, how the economy is being revitalised after the previous regime had handed him a bankrupt economy, and explained the rationale for promoting use of organic fertiliser. Efforts to expand education were also covered but less on the equitable online education amidst the pandemic. There was no reference to the X-Press disaster.

JVP MP Sunil Handunhetti told the media earlier in the day that the President shouldn't repeat contents from his previous speeches during the Presidential campaign, and further stated that after assuming office, he has failed to deliver on some of the promises such as 'One country One law', protecting the security, independence and sovereignty (for which he cited Chinese and Indian influence and maneuvers) or say he did the best.

Instead, Handunhetti said, the President should give a specific time frame to save people from COVID-19 rather than using the pandemic as an excuse, and whether and when fuel prices will be reduced as the recent hike has burdened the people. He also wanted the President to address the inequality in online education depriving the poor children, who are on the wrong side of the digital divide.

The JVP MP also stated that he wanted the President to address how the mounting debt will be resolved and honestly give answers to real problems faced by the people.