The United National Party (UNP) has informed President Maithripala Sirisena in writing that the party has unanimously decided to nominate its leader Ranil Wickremesinghe to the position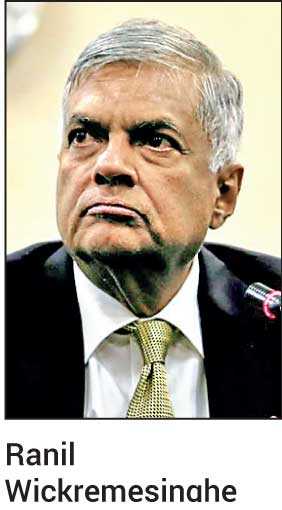 of Prime Minister.
The UNP conveyed the message to the President by copying him in a letter written by its Chairman Kabir Hashim to TNA Leader R. Sampanthan.

Hashim acknowledged and thanked Sampanthan for his earlier letter to President Sirisena on the appointment of a Prime Minister.

"I write to you to inform you that Hon. Ranil Wickremesinghe, MP, is the nominee of the United National Party for the position of Prime Minister," Hashim wrote in the letter to Sampanthan which President Sirisena was copied in.
According to UNP sources, Ranil Wickremesinghe now officially commands the support of 117 Parliamentarians of the 225-member Legislature with the support of 14 TNA parliamentarians who had previously written to the President informing him that they would support a UNF/UNP nominee for the Prime Minister post.