54 out of 102 suspended UNP members axed
61 Local Govt. representatives' membership also revoked
Letters of notice to be sent today, Election Commission to be notified
More members may be expelled after disciplinary action
---
By Asiri Fernando
---
The United National Party (UNP) yesterday expelled 115 members, after its Working Committee affirmed a pervious decision to terminate the membership of those who sought nominations from the Samagi Jana Balawegaya (SJB) for the upcoming General Elections.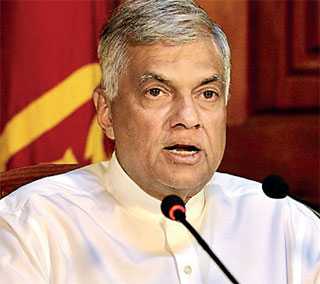 Ranil Wickremesinghe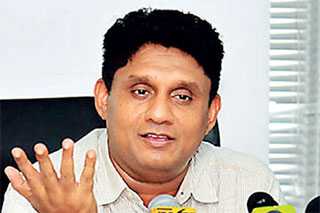 Sajith Premadasa
---


UNP General Secretary Akila Viraj Kariyawasam said the Working Committee which met yesterday decided to strip party membership of 54 persons out of the 102 who were suspended.

"The Working Committee, which met on Tuesday morning, decided to revoke the party membership of 54 of the 102 who were suspended after the findings of an investigation was discussed," Kariyawasam told journalists yesterday, pointing out that several decisions regarding the Party's future were also taken at the meeting.

Kariyawasam said that the Working Committee will meet again soon to decide on the fate of the rest of the members, who had their membership suspended as disciplinary investigations into their actions were ongoing.

The UNP also revoked the party membership of 61 local Government Ministers. The letters with the Working Committee's decision are to be issued by the UNP headquarters today.

"With the termination of party membership, the 61 local Government Minister's positions will also be dissolved," Kariyawasam said, adding that they plan to inform the Elections Commission of the decision and hand over a list of members removed from the party, including the Local Government representatives.

The UNP General Secretary also said that the party was looking into disciplinary action against 200 members, including Local Government representatives, and the Working Committee will decide on their membership once the investigations were complete.

"Once disciplinary action is taken and the Election Commission informed, we hope to recruit new members," Kariyawasam added.

The move comes days after the Appeal Court of Colombo rejected an appeal submitted by SJB General Secretary Ranjith Madduma Bandara on the matter.

Bandara was seeking to annul the decision by the Colombo District Court on the legality of the UNP Working Committee decision to give notice to 105 members who had sought nominations from the SJB. The Court rejected the appeal without a hearing, and ordered SJB General Secretary Ranjith Madduma Bandara to pay Rs. 25,000 as court expense.

The SJB said that they will appeal the decision of the Civil Appeal Court. The SJB maintains that it was formed based on a written directive from the UNP Working Committee.

The expulsion of UNPers who work with the SJB from the party is the latest twist in a long-running leadership dispute between veteran UNP Leader Ranil Wickremesinghe and former Deputy Leader Sajith Premadasa, which has been ongoing since before the Presidential Election of November 2019.