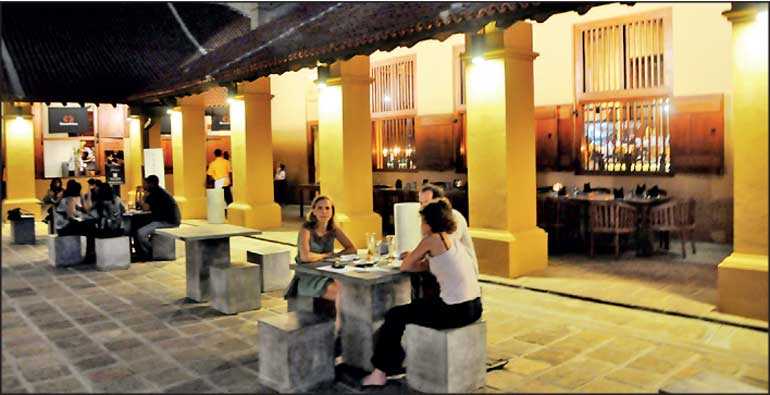 Concessionary rent to be retrospective from March
Measure aimed at supporting business continuity
By Charumini de Silva

The Urban Development Authority (UDA) has decided to reduce the monthly rental by 50% until 31 December 2020 for all tenants in the Dutch Hospital, Colombo 01.

The move is due to the impact of the COVID-19 pandemic on leisure properties of the UDA and requests made by tenants.

The concessionary rent is with retrospective effect from March 2020.

In early April, the Colombo City Restaurant Collective (CCRC) called for a Government-backed rent assistance program that would ensure the continuity of the business.

Although the tenants of Dutch Hospital, Colombo 01 have not been formally informed about the UDA's move yet, when contacted, CCRC President Harpo Gooneratne told the Daily FT that they welcome the move.

"We have not been formally informed yet, but if the Government has taken such a decision we welcome it. Any assistance from the Government during this difficult stage will be of immense help to tide over the present crisis," Gooneratne said.

As per the new decision of the Board, the 50% rent and service will not be applicable to those tenants who have rental in arrears as at 29 February 2020.

In this context, the UDA has requested tenants to settle the total arrears as at 29 February 2020 on or before 30 September, to benefit from the 50% reduction on rent and service charge.

According to CCRC, the COVID-19 pandemic was a double blow, as the leisure sector was still recovering from the Easter Sunday bomb attacks of 2019, and were harbouring expectations of considerable growth and stability in the sector in 2020. However, with no tourist arrivals or related business, the expected downturn in the overall economic condition is expected to have a seriously negative impact on its members, and is certain to have a severe impact upon the balance of payments situation of the whole restaurant industry.