Kalin Sarasin, widely regarded as the leader who transformed tourism in Thailand, will be in Sri Lanka next week to address a top business forum where he will share key lessons among other insights.

Organised by the Sri Lanka-Thailand Business Council, the event titled 'Sync-up with Thailand' on 18 September at 6:30 p.m. followed by dinner at Galle Face Hotel, will be made insightful by Sarasin who is currently Chairman of the influential Thai Chamber of Commerce and Board of Trade of Thailand.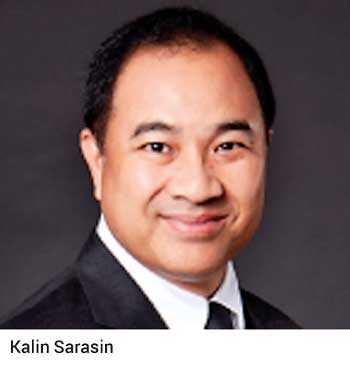 Previously Sarasin was the Chairman of the Tourism Authority of Thailand (TAT) and was responsible for transforming the country's performance in tourism. In 2015, Thailand attracted 29 million visitors and by last year within three years, the number had risen by over 34 million.

As the Head of the Thai Chamber of Commerce and Board of Trade of Thailand, he connected the two organisations and related tourism bodies to collaborate and integrated the operation in the same direction which aim to standardise Thailand tourism with sustainable growth. These will be driven under the concept of value added throughout tourism's value chain by involving local contributors under the theme 'Amazing Thai Tae'.

Sarasin is currently the Director – Government Liaisons and Public Affairs of Siam Cement PLC (SCG). Previously, he was the Managing Director of SCG Trading, which is the trading arm of SCG that managed 35 overseas offices worldwide.

At the 18 September forum in Colombo, he will share insights into doing business with Thailand, the role of the Thai private sector in Thailand, lessons learnt in developing tourism and the economy in Thailand and overview and services of the Thailand Board of Trade and Thailand Chamber of Commerce.

Throughout the term of office at TCC&BoT, Sarasin drove key strategies and projects of TCC through collaboration with various domestic and international organisations, both private and Government sector.

Sarasin also played an important role in performance improvement, increasing the competitiveness of the country, reducing inequality and pushing forward economic and social proposals to the Government sector, and driving the TCC Strategic 'Trade & Service 4.0' in alignment with the country's 20-year National Strategy Plan which focus on three core value chains – trade and investment, agriculture and food, and tourism and services – by using digital technology, innovation and the Thai Tae concept to increase the value of the Thai economy.

At present, TCC&BoT has 100,000 members which consists of provincial chambers of commerce, trade associations, foreign chambers of commerce and the University of the Thai Chamber of Commerce.

With profound experience coupled with a core belief in transparency, positive thinking and dedication, Sarasin is surrounded by extensive networks which, in turn, have positively supported the Thai Chamber of Commerce and Board of Trade of Thailand.

Sarasin received a bachelor's degree in Industrial Engineering from Lehigh University (USA), MBA from the University of Notre Dame (USA), and Advanced Management Program from Harvard University (USA). Moreover, he joined in Leadership Programs by the Capital Market Academy and Thailand National Defense College.

On social responsibilities, Sarasin serves on several committees such as the Board of the Council of Thai Red Cross Society, Member of Public-Private Collaborative Committee: Tourism and MICE Promotion, President of Thai-Japanese Association, Chairman of Pol. Gen. Pow Sarasin Foundation and Board Member of the Police General Hospital Foundation and Subcommittee on State Enterprise Scrutiny.

To register for the forum with the Thai business leader, contact Rizan 0777881628, Kamil 0777386884 or Lionel 0777359155.

Daily FT is the Official Newspaper for the forum.