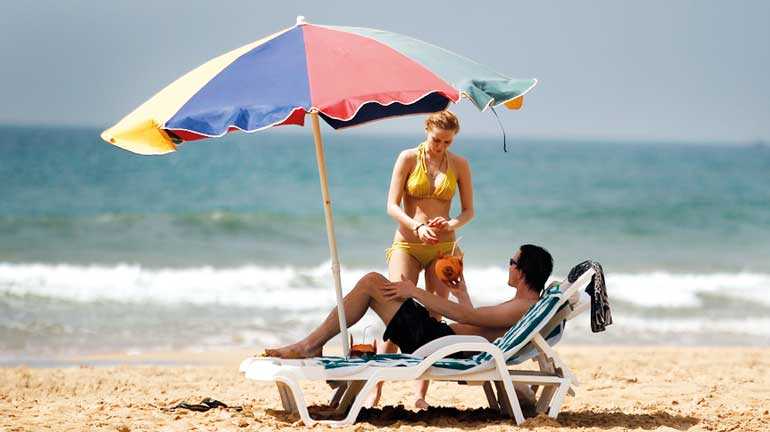 By Charumini de Silva

Contrary to expectations, tourist arrival numbers continue to tumble as the industry struggles towards a quicker recovery post-Easter Sunday terror attacks.

As per provisional data, prior to the communal violence early this week, tourist arrivals numbered 1,000 to 1,200 per day compared to between 1,700 and 2,200 visitors on an average in the first two weeks since 21 April.

Industry sources expect that the mob violence which erupted since Sunday will have a further impact on tourist arrival numbers.

The Sri Lanka Tourism Chief said these 1,200 tourist arrivals were prior to communal violence.
"Tourist arrival numbers have continued to drop, unfortunately. According to provisional data, it stands at around 1,000 to 1,200 tourist arrivals per day," Sri Lanka Tourism Promotion Bureau (SLTPB) Chairman Kishu Gomes told Daily FT.

He believes that these 1,200 are all fresh bookings post-Easter Sunday attacks, whereas the previous 2,200 would have been some critical commitments which could not be cancelled.

"I think after Vesak, by end of next week, if there are no other incidents we will be able to get back to normalcy. People will take a few days to have the right level of confidence to get to their normal routines and lifestyles," Gomes said.

Noting that tourism authorities together with military personnel had been successful in convincing some of the foreign envoys in Sri Lanka, he said they hoped within the next two weeks, depending on there being no more incidents, some countries might withdraw or soften their negative travel advisories on Sri Lanka.
"The discussions with ambassadors have been quite successful, with security forces ensuring safety in the country. In an incidents-free situation in the country, some countries may withdraw or soften their negative travel advisories. Lifting of a negative travel advisory by one big country will have a major impact as others would also consider following suit," Gomes pointed out.

He also noted that SLTPB was helping the hotels and travel industry to produce various promotional packages to encourage in-house tourism. "We are supporting the industry by offering social media and mainstream television programs to raise spirits of local travellers during this dark hour and help many who are engaged in the industry," he said.