By Chathuri Dissanayake

Freed from a hostage situation at the Ceylon Petroleum Corporation head office building in Dematagoda, parliamentarian Arjuna Ranatunga claimed the mobs that attacked him were out to kill him.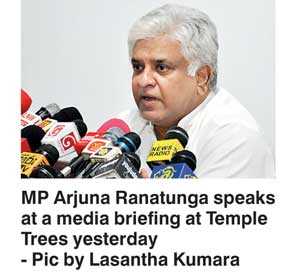 "They came to kill me. I state this responsibly; check the CCTV footage," he said, speaking at a media briefing held in Temple Trees last evening.

"For the first time I feared for my life. I thought of my children and family," said Ranatunga.

One person died and two people were injured in the clash between who are claimed to be Sri Lanka Podujana Peramuna supporters who were occupying the building. The Special Task Force had launch a serious rescue operation to extract Ranatunga who was held hostage when he entered the building. Defending his guard, who fired his weapon, he said it was his job to protect the individual he was assigned to.
"Their responsibility is to ensure that they protect the individual they are assigned to protect but I am not aware of how they are instructed to do it," Ranatunga claimed, while expressing regret over the loss of life.

The Minister also claimed that all details were available through the CCTV footage and noted that there were only three or four police officers on duty.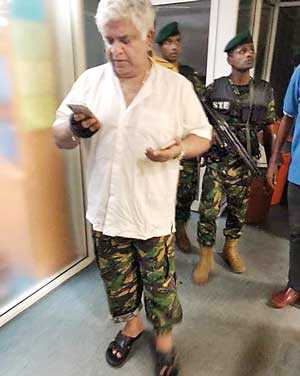 "They couldn't have done anything to prevent about 50 people attacking me," he said, denying that there were senior police officers on duty there.

According to Ranatunga, he entered the building to extract the keys to his official residence and other personal items as he was ready to vacate the office for the new minister.

Ranatunga stated that even though the UNP had not conceded defeat, he was vacating the office in keeping with his principles.

"It is my policy. I didn't come into politics for power, I have no intention of holding onto power. I can stay at home if I cannot hold onto my principles," he said.