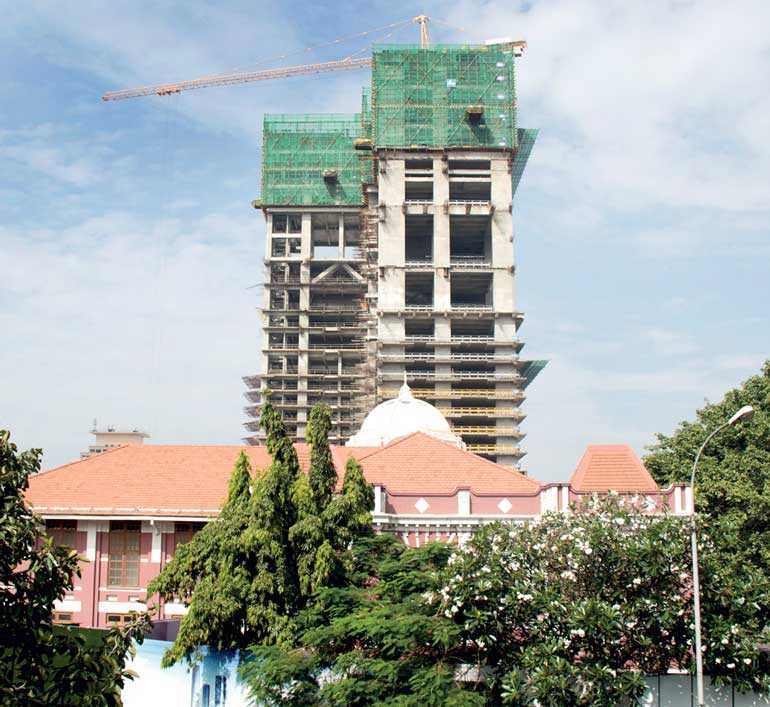 Developers of 'The One – Sri Lanka' project The One Transwork Square Ltd. announced that it has completed 24 floors of the 80-floor hotel and residential tower in "record time" by early December.

Meanwhile, The One Transworks Square has further strengthen its partnership with one of China's largest financial companies the CITIC Ltd. by way of handing over the model apartment and mock up hotel room (for the Ritz-Carlton Hotel) construction to CITIC Construction Group, which is a subsidiary of CITIC Ltd. Earlier in October, the developer announced that a FIDIC contract was signed with CITIC Ltd. and its consortium partners SGCG (Beijing Shougang Construction Group) to partner with the project for the construction of the façade of The Ritz-Carlton and JW Marriot towers.

"We are continuing to strengthen the project by adding world class partners to the equation. In spite of the current business climate in Sri Lanka we have managed to engage this multibillion-dollar company further with the project. They (CITIC Group) see the value in our project and more importantly potential in Sri Lanka. Our aim is to complete all three towers on time as we promised to our clients. Partnerships such as this will enable us to make this a reality," added The One Transworks Square Ltd. Spokesperson Jaideep Wahi.

Furthermore Wahi reiterated that they would be introducing a new multibillion-dollar construction conglomerate as civil construction partner to the project in the near future.

'The One – Sri Lanka' comprises a combination of offices and residences, a luxury retail mall, multiple-storey car parks, a banquet hall, a collective of dining experiences including a Sky Bar, business offices and a helipad atop 'The One' to complete the canvas of opulence in the sky.

The 80-storey, 326-meter Ritz-Carlton Tower will house the Ritz-Carlton Hotel and The Residences, while the second tower, which stands at 291 meters, covers 77 floors will house JW Marriot Hotel and the Residence. The third tower, a 375-meter, 94-storey 'The One' tower will be the tallest building in this region. The first tower is to be handed over starting December 2021.